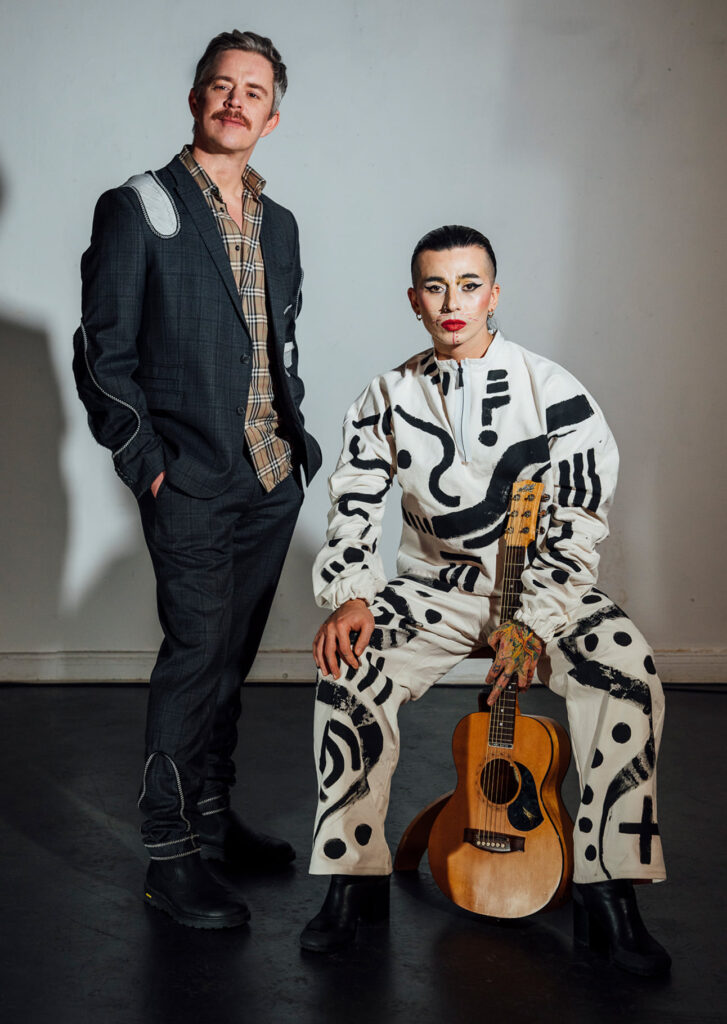 The Ballery invites you to the opening of a first solo art exhibition by artist Mikey Woodbridge.
In 2020 as the lockdown in Berlin started, Ballery director Simon Williams invited Australian artist Mikey Woodbridge to take up residency in the space at Nollendorfstrasse in Schöneberg.
The lockdowns in Berlin gave The Ballery the opportunity to find new perspectives and try new things. The Ballery was transformed into a live-in creative studio which allowed both director and artist to work closer together.
As a lockdown team, Mikey and Simon, who are both from towns called Stockton albeit one in England and one in Australia, have together produced music, videos, livestreams and fashion pieces.
In December, they began livestream painting sessions from The Ballery. This lead to Mikey creating a collection of new monochrome ink on paper artworks.
Mikey has developed a distinctive sense of his own style by using a restricted palette of black and white in his paintings. By varying the intensity and tone, Mikey achieves a sense of a grand, shifting landscape that has a sense of mystery attached to it.
Many viewers of Mikey's paintings draw comparison to Aboriginal art but Mikey puts this down to more of a tapping into ancestor spirits or source energy; going back to the roots where art and consciousness begins. In his process Mikey paints in a dream or trance like state disconnecting from the pressures of having to be technically good and instead letting go to the perfection in the imperfection.
Painting for Mikey is having the moment for the self, looking back at it and seeing that it comes from a creative source or a bigger place than the human body.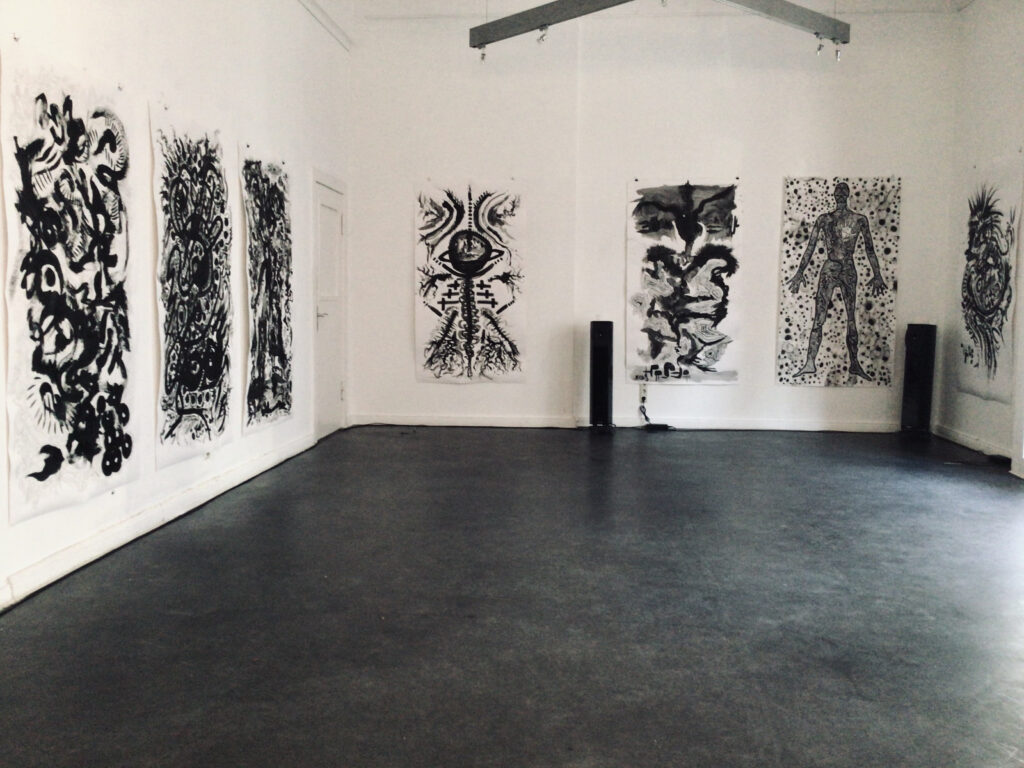 The Ballery is an art showroom located on Nollendorfstrasse in Schöneberg, Berlin. It is directed by British former professional dancer Simon Williams. The Ballery, a portmanteau of ballet and gallery, acts as a gallery for mainly local artists as well as a performance venue for its own productions as well as guest concerts and events. Since opening in 2014 The Ballery has presented works from artists such as Anne Clark, Slava Mogutin, Tom of Finland, Matt Lambert, Rinaldo Hopf, Eva & Adele, Rainer Fetting, El Bocho, Bruce Sargeant and many more.
Mikey Woodbridge: https://theballery.com/artists/mikey-woodbridge/
Recent works by Mikey Woodbridge produced at The Ballery:
Taxi
https://www.youtube.com/watch?v=mOBb1Wl-V5w&feature=youtu.be
Mix Tape 1
https://www.youtube.com/watch?v=DAL6xXNtV7s&feature=youtu.be
Location: The Ballery, Nollendorfstrasse 11-12, 10777 Berlin
Opening times: Saturday 13-19hr or by appointment
For press pictures and interview requests, please contact:
Simon Williams – The Ballery Nollendorfstraße 11-12, 10777 Berlin
Phone: +49 (0) 30 2100 3124 / mobile: +49 (0) 175 5597977
theballery@gmail.com