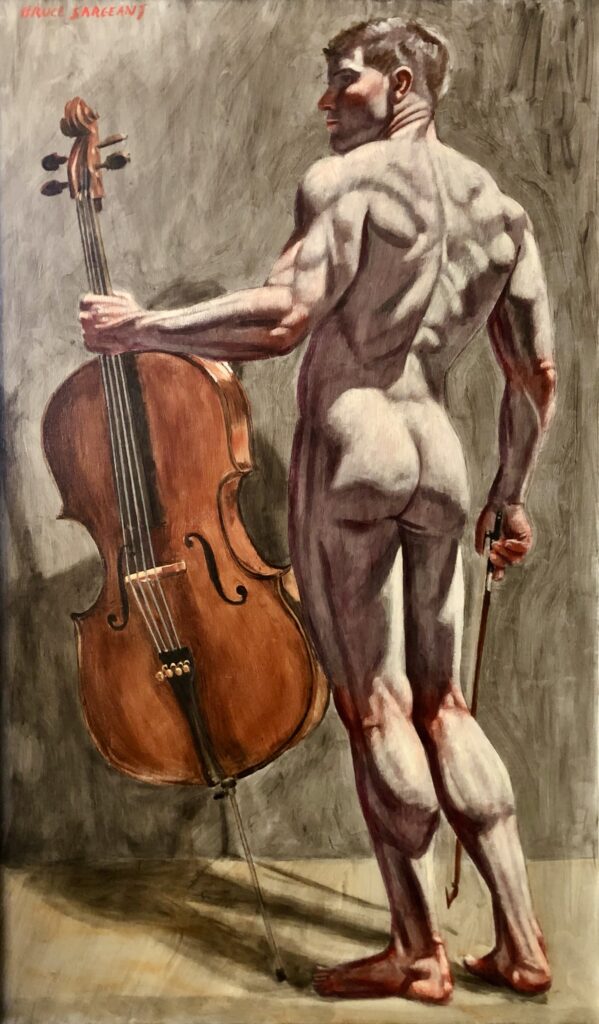 Artist: Mark Beard
Title: Bruce Sargeant, Steven, Irishman with His Cello, n.d.
Material: Signed in red, u.l., oil on canvas
Dimension: 152.4cm x 91.4cm
Price: € 6,000 + MwSt 16%
---
Bruce Sargeant is a mythic figure in the modern art movement. He embodies a world that is in many ways lost to us; he exudes a sensibility that fills every corner of his canvas; the heaviness of his figures hides an elusive levity.
Beard's works are found in notable museum collections, including the Museum of Fine Arts, Boston, the Wadsworth Atheneum, the Whitney Museum of American Art, the Metropolitan Museum of Art, the Museum of Modern Art, New York, the Staatliche Graphische Sammlung München, Albertina, as well as in Princeton, Harvard, and Yale universities amongst others. His work also appears in more than 200 private collections such as that of Ralph Lauren.
Contact
Use the form below to get in touch with The Ballery if you have any questions or would like to have a private walkthrough with The Ballery's Director Simon Williams about this creation. The session can either be held at The Ballery's premises in Schöneberg, Berlin; or via online video conferencing.