Discover our videos here and even more on our youtube channel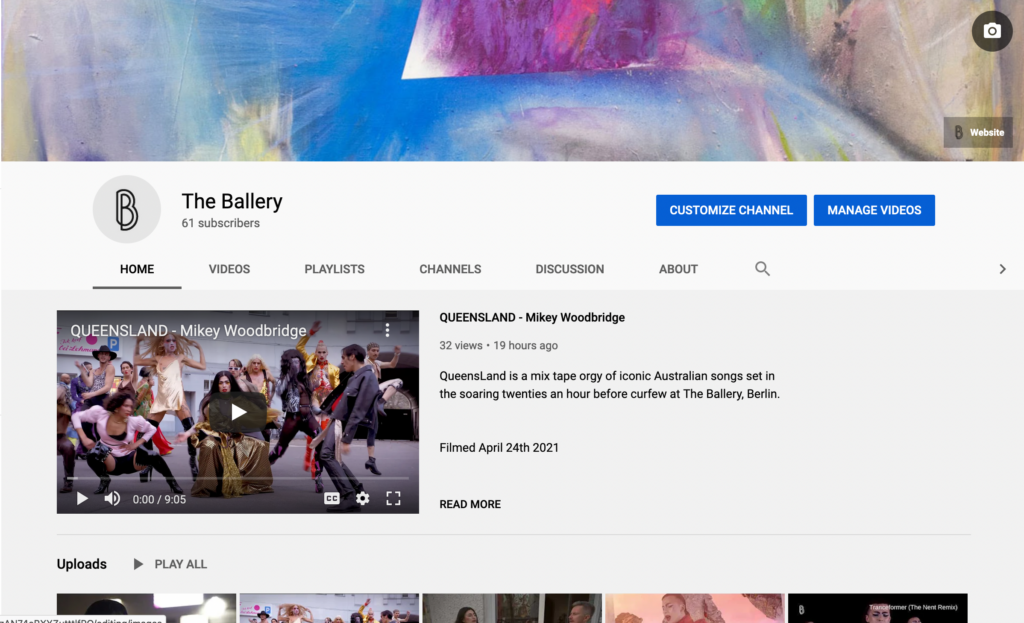 TransVision started as a livestream show from The Ballery during the COVID-19 pandemic. When the entire world was locked down, we tried to find a way to connect and entertain people at home.
TransVision shows below feature a collective of Berlin based artists and performers. These shows are filmed in one continuous shot over 30 minutes and are broadcast LIVE!
Featured performers