Imagine your future and be in it!
Starting with a background in the arts, I have been teaching, coaching and mentoring artists, dancers, musicians and professionals through creative and personal projects for over 25 years. Whether developing self awareness to recognise strengths and challenges or realising the potential of a project, offering solutions to conflicts at work or personal issues which are affecting daily life, I have found that all of these topics are part of everyone's life no matter who you are.
Through active, engaging and honest 1-2.1 sessions, I focus on channeling your thoughts, feelings and ideas, whether personal or professional, into useful, positive and powerful actions. Together I aim to help you find fresh perspective, digest and acknowledge what is going on in your life, supporting your professional and personal pursuits.
Price:
Single coaching & counselling sessions (60 mins) – 50 Euros
First consultation session (45 mins) – 20 Euros
Sign up at the bottom of the page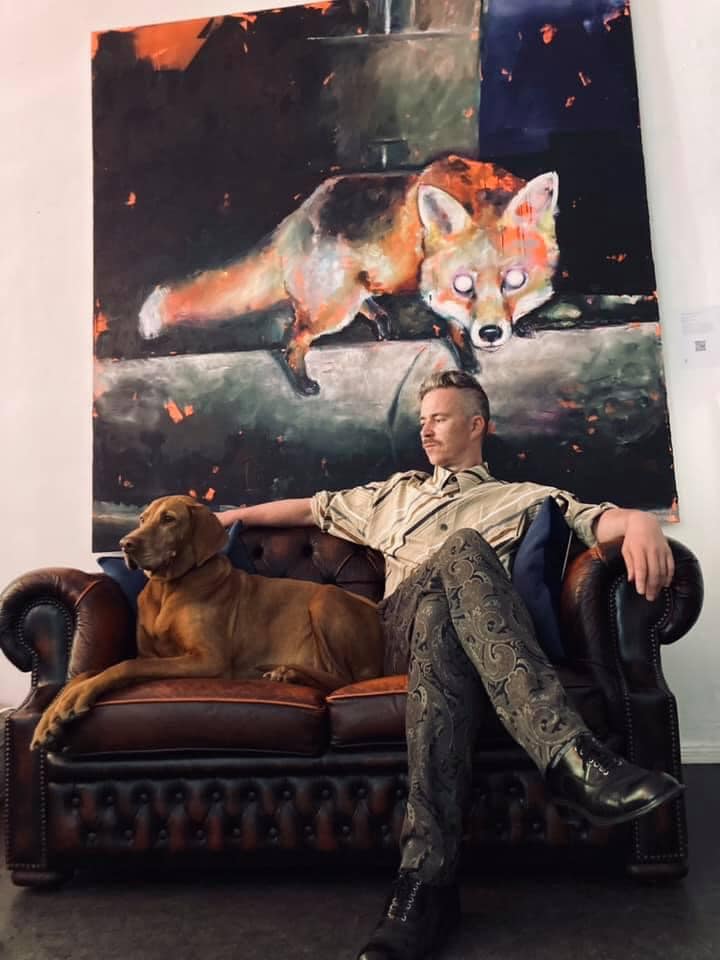 ---
Workshop program
This is an invitation to everyone who wants to get involved with their creative vision…
What?
The pandemic has been hard on everyone and continues to affect our daily lives. Artists, parents, corporate soldiers, pensioners, medical workers; whether we were on the direct front lines or just trying to keep our lives together, all of us were challenged to find inspiration and a channel for creativity.
Using a mix-methodology incorporating wordplay, colour inquiry, artistic techniques and eclectic references, participants are guided through a 6-week structured workshop series/ to conjure/call-out/invite the creative essence.
Hosted at The Ballery, a creative and collaborative studio, I have offered a haven for many who want to connect and be inspired through art. I now extend the opportunity for you to find your outlet here too.
The program is broken down into 6 distinct parts each designed to focus on your unique creative process, with self-directed research and inquiry, culminating in a shared presentation. Besides producing a tangible essence of your experience, you will also exchange and network with fellow participants.
Week 1 Getting to know myself. Setting your intention through creative visioning.
Our first session focuses on you! Who you are, why you are here, and what is on your mind. Using a range of creative questions, you are guided through a self-discovery process to focus on how the essence of your creativity might manifest. (60 minutes)
Week 2 Unpacking your process and digging deeper into creative outlets.
Focused on how your creative process is manifesting, we explore what comes naturally, where you might be stuck and what other questions might have arisen. Unpacking your process in a structured way reveals new areas for your further development. (60 minutes)
Week 3 Refining your creative process based on your own learning.
Exploring what is new, uncomfortable, enlightening, rewarding, difficult and motivating. We take a step back from the process and make observations on what is emerging that might have been stifled or unknown. (60 minutes)
Week 4 Bringing it all together in practical ways.
Your creative process takes shape and starts to reveal its form. Are you hanging something on the wall, turning in a poem or a song, or does it look completely new and different to anything we have ever seen before. In this session, you will be making the decisions for sharing your process. I guide you with technical know-how and finding the right resources. (60 minutes)
Week 5 Sharing your creativity with the community.
You are ready to share and join other participants who have been on the same journey. You will reflect and journal the steps you took to get to this point as inspiration for others. We come together at the Ballery in a relaxed social setting to celebrate the chapter that has unfolded.
Week 6 Reflection and closing
A final session to reflect and exchange feedback on the process. We will wrap up open questions and use them to guide what might be next for you. (60 minutes)
---
Who?
Open to anyone who is curious to draw out their creative voice/vision. Whether your journey has been stifled, needs a kick and fresh start, or has never fully been woken, this program will invite you to peel back the obvious and explore what might be uncovered.
New workshop programs are starting weekly. You don't need to be an artist to join. You can choose a day of the week that works best for you and stick to it or sessions can be adapted to suit your time table. If preferred a mixture of virtual and online sessions can be arranged.
---
Price:
6 week workshop program – 200 Euros
---
Contact Simon at theballery@gmail.com or fill out the contact form below.
---