Welcome to The Ballery Website. My name is Simon Williams. I am a curator, artistic director and producer. Since 2014 I program and host exhibitions and performances throughout the year at my art studio The Ballery. As well as this i am also leading creative workshop sessions at the studio.
On this website you can inform yourself about exhibitions and events that I am hosting at The Ballery. Enjoy discovering many of the artists that I am working closely with. Visit the online shop to purchase artworks from Berlin artists and enjoy discovering TransVision a livestream show that is broadcast from the studio.
The Ballery is located in Schöneberg, Berlin and is generally open to the public on Saturday's from 1-6pm. Please contact me to visit The Ballery at all other times.
What's on at The Ballery?
Opening February 22nd!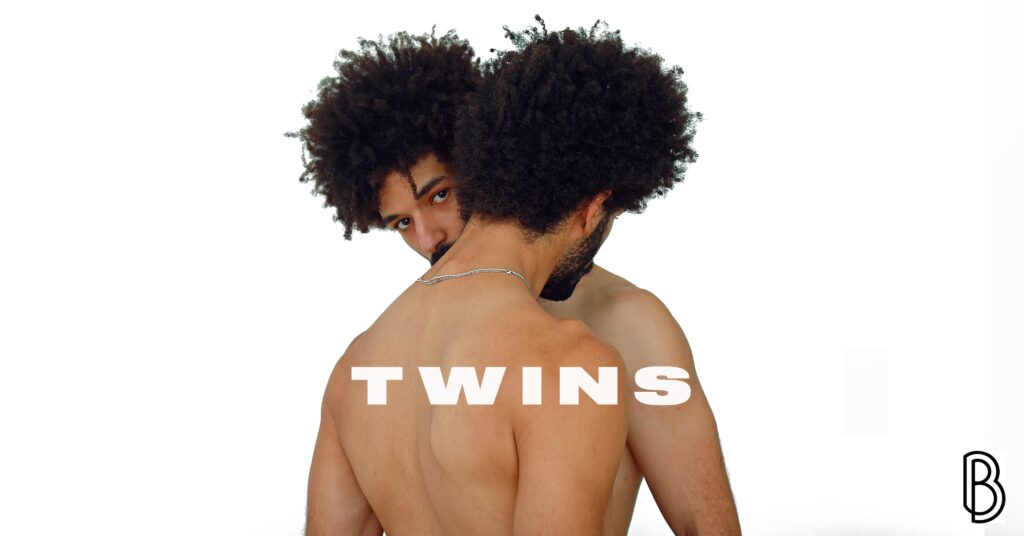 How do twins view twinship?
Good things come in pairs. Twins by Twins explores the incomparable bond formed from sharing a womb and how this connection shapes the lived experience of the twin artist. The closeness that twins experience often gives them a particular perspective on life: balancing a special connection and external similarities with the desire to develop a distinct identity. This tension between sameness and uniqueness has the potential to both bring them together and tear them apart.
Instead of showing an "outsider" view of a topic often muddled by stereotypes and misconceptions, the work presented is an intimate portrayal of how it feels to be a twin – from the perspective of twin artists.
The exhibition will be curated by the Phillips twins (Eric and Chris Phillips). Premiering on the twin date 22/2/22, the work will be exhibited exclusively at the "The Ballery" art space in Berlin.
Chris Phillips is a Brazilian artist based in Berlin and the founder of Pornceptual. He has been represented by The Ballery since 2013. His photography work is based on his research as an anthropologist. It documents different elements of urban cultures and examines interactions between people while exploring the relationship between themselves and their sexual identities.
---
New coaching & workshop program, now booking!
---
TransVision #7
---
Latest Mikey Woodbridge
---
Online shop selected works
---