What is on?
---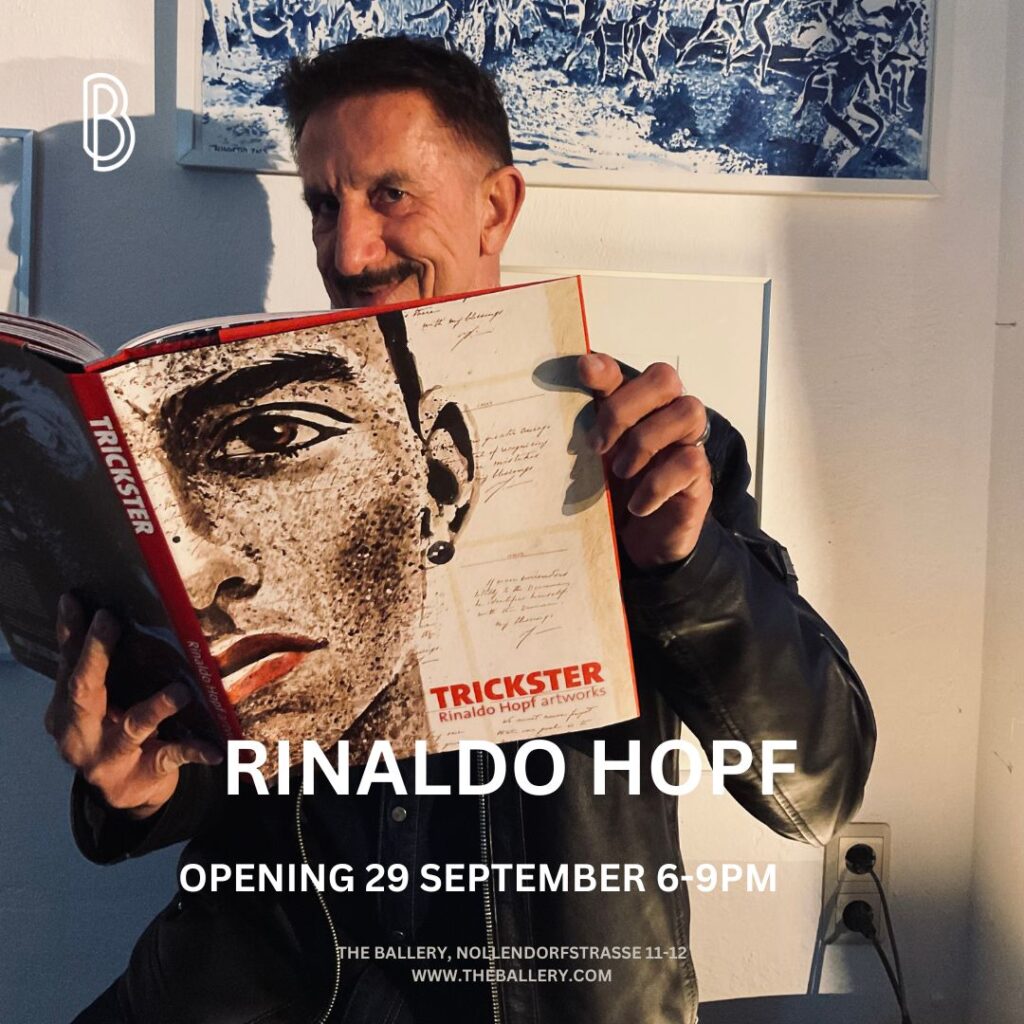 Opening 29 September 6-9pm
Closing 28 October 6-9pm
The Ballery – Nollendorfstrasse 11-12, 10777 Berlin
[email protected]
Opening hours:
Wednesday, Thursday & Saturday 1-5pm
Fridays 6-9pm.
Artist and close friend of The Ballery Rinaldo Hopf (born 1955) has been represented in Berlin by The Ballery since 2014. His life long commitment and dedication to his work has made him somewhat of a legend in Germany and he is highly valued and unparalleled for his involvement in documenting and advocating in gay related topics.
In recent years appreciation for his work has seen an increase in international exposure in major cities, residencies and festivals. It is always an honour to present his work at The Ballery.
In this solo exhibition The Ballery will present a retrospective of large works, from 1968 until today. Many works on display have never been shown in Berlin as well as works of great cultural value such as the work Rendezvous of Friends that was first exhibited at Akademie der Künste in the spring and summer of 1997.
For Rendezvous of Friends, Rinaldo took inspiration from Max Ernst's painting with the same title that depicts members of the Dada and Surrealist movements in 1920s. In Rinaldo's version he replaced figures by painting in his gay Berlin artist friends of the mid 90s including Jürgen Baldiga, Napoleon Seyfart, Egmont Fassbinder, Rosa von Praunheim, Charlotte von Mahlsdorf, Aaron Neubert, Andreas Fux and Wieland Speck. This painting has not been shown since 1997.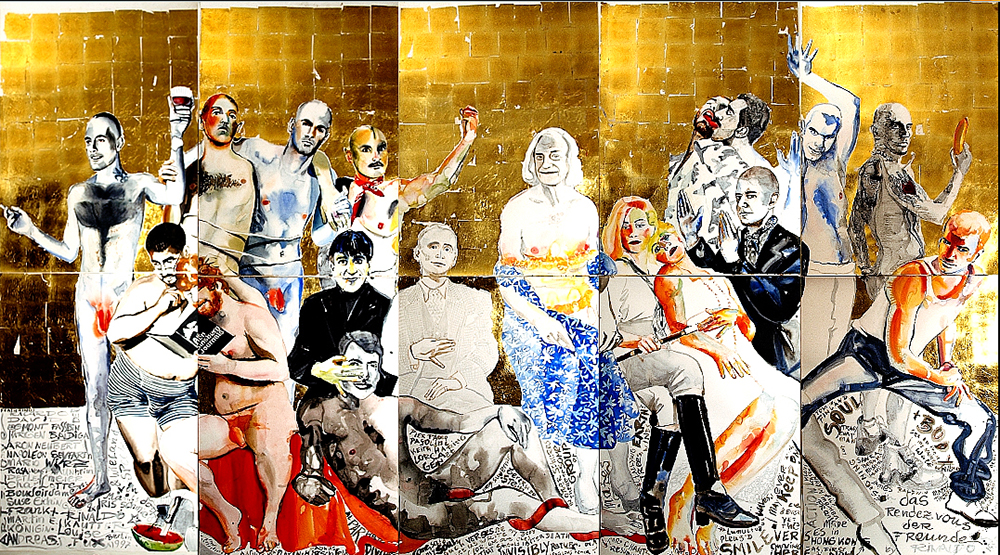 Another important recent work on display in Berlin for the first time will be "Who killed Pasolini", an installation Rinaldo created in 2022 to commemorate the centenary of the great Italian poet and filmmaker Pasolini. This large work was displayed near Rinaldo's new Italian home in Pietrasanta on the piazza in front of the cathedral.
This exhibition is not to be missed. Join us for the opening event when Rinaldo will be present.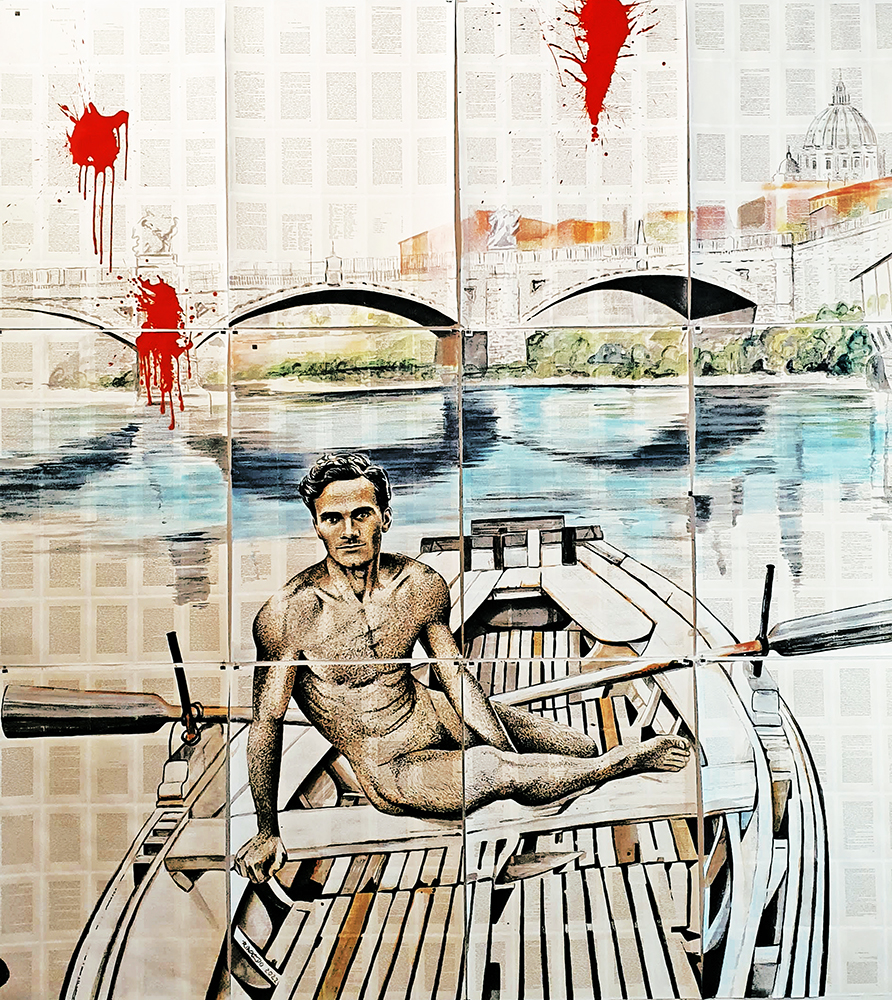 ---