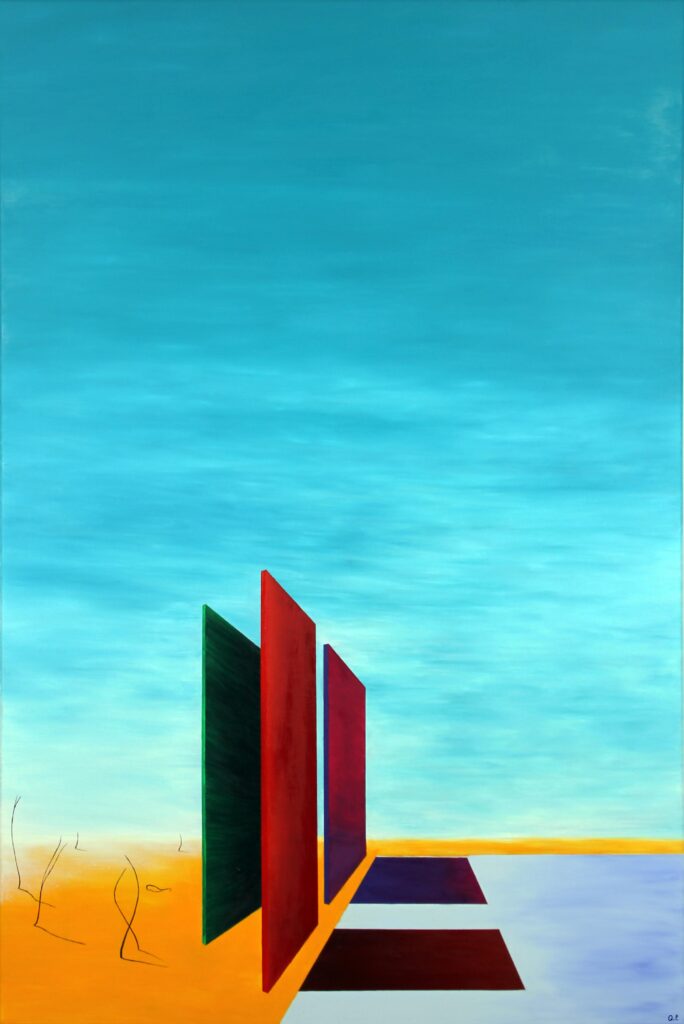 Artist: Qeas Pirzad
Title: The Resonance of Self / The First Awakening Series
Material: Oil on Canvas
Dimension: 120cm x 80cm Framed
Price: € 2,800 + MwSt 16%
---
Born in Amsterdam to Afghani parents, and studied at the Royal Academy of Arts at the Hague, Qeas Pirzad learned very early in life to navigate between two opposite worlds. He uses creativity as a bridge and battles with a sense of belonging that deviates from his ancestors.
Qeas Pirzad's most recent body of work takes a critical view of the creation of personalized existence while reflecting on societal and ancestral influences. His art delves into deconstructing the man-made perception of reality and the examination of inherited subjectivity in the subconscious. He achieves this by visually exploring the space between the paradoxical principles of figurative and abstract art.
Contact
Use the form below to get in touch with The Ballery if you have any questions or would like to have a private walkthrough with The Ballery's Director Simon Williams about this creation. The session can either be held at The Ballery's premises in Schöneberg, Berlin; or via online video conferencing.