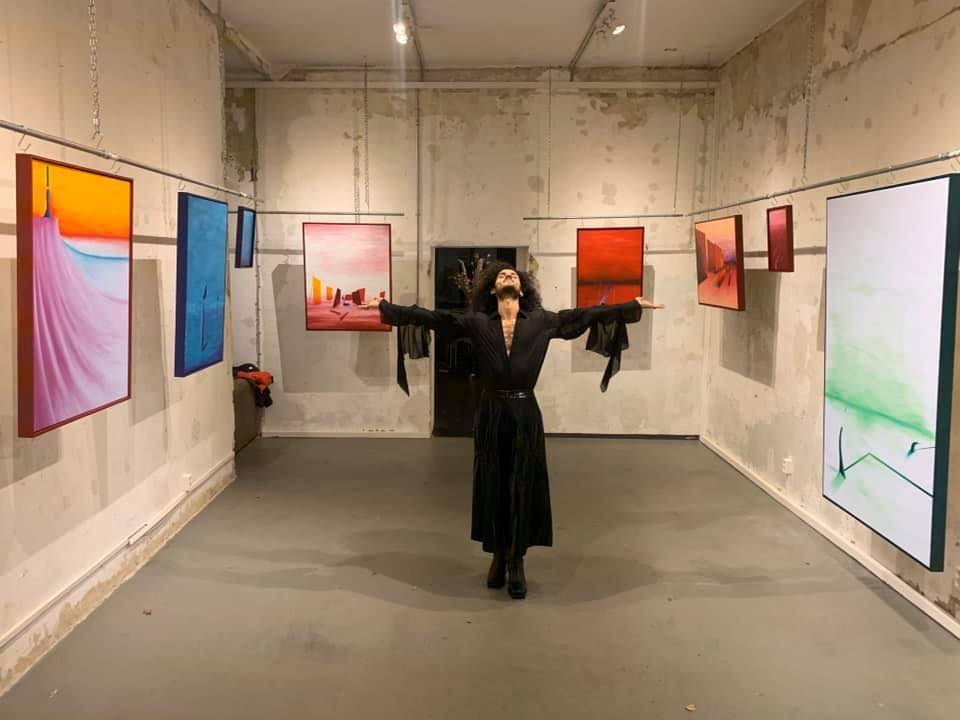 The Ballery is thrilled to present an exhibition and series of events curated together with artist Qeas Pirzad as part of his artistic residency.
'Conceqt' is a carefully curated and unique selection of visual art, film, music and products that connect to an overarching theme. 'Conceqt' evokes a lifestyle that appeals to a specific target audience – they are inspirational!
Conceqt opens on January 9th with a live stream surrounded by an exhibition of his paintings.
Qeas Pirzad's work takes a critical view of the creation of personalized realities.
A descendant of Afghani transplanted to the Netherlands, Pirzad quickly mastered the ability to occupy the contrasting worlds of life both in and out of his home. Much of his work is a reflection of the artist's revelation of defining his own reality. Pirzad reflects on realizing societal and ancestral influences on his existence. Following an epiphany of these influences' impact on his existence, Pirzad used his art to analyze and deconstruct the results of his previously prescribed reality.
Pirzad studied at the Royal Academy of Art at the Hague before moving to Berlin to work as an artist. His bodies of work utilize multiple styles and disciplines to communicate his rich lessons learned from the various parts of the world and social strata he has occupied. As a multidisciplinary artist, Pirzad expresses his reality through several mediums such as oil on canvas, digital collage, sculpture, poetry, and performance art. He imagines this reality as one in which he can occupy multiple realms of his life.