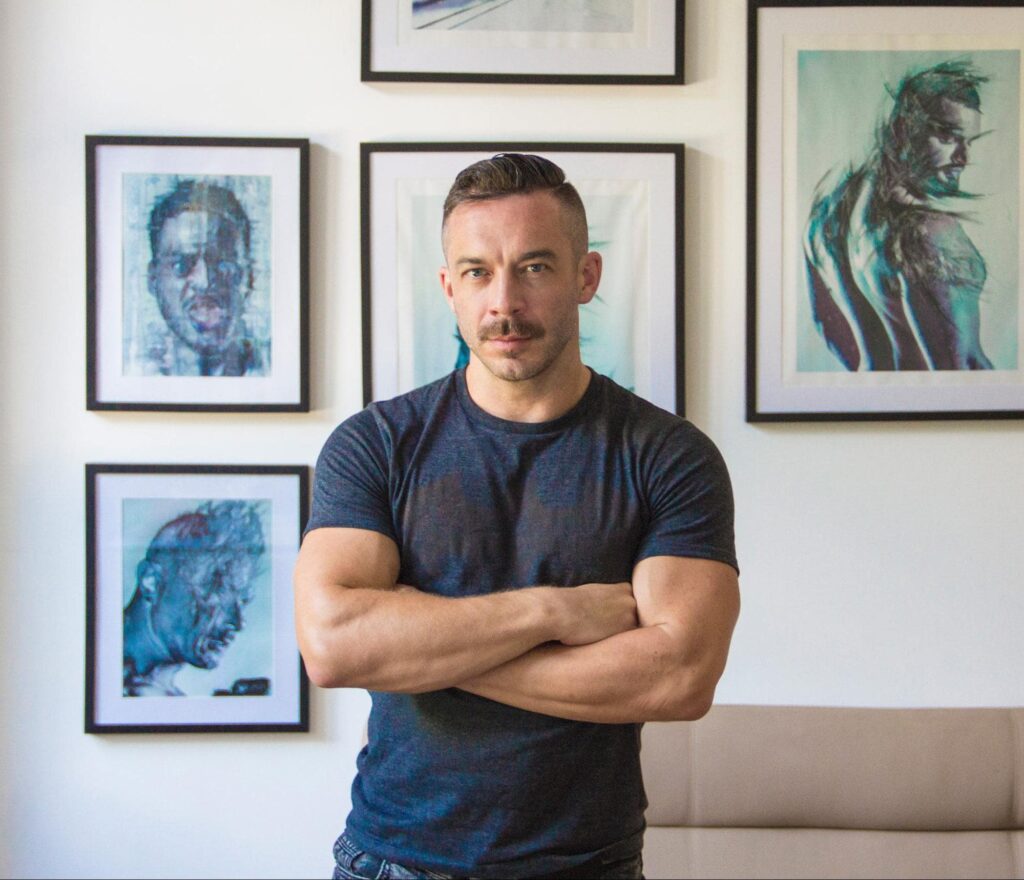 "G-Spot", the first solo show in our gallery by Berlin based artist Mathias Vef this coming October.
Mathias has brought together a series of images featuring iconic figures from Berlin's queer scene from sex workers to dancers from Berlin's state ballet. After photographing his subjects the artist works digitally with the images and the extraordinary physiques to create surreal styled collages. Some of the prints are then chemically distorted using the dissolvent GHB/GBL, a process that he has developed and perfected over the last four years.
GHB/GBL is also known as a drug called 'G'. G is very ambiguous as it can quickly lead from a state of utter euphoria to total and morbid collapse. The completed series 'G-Spot' portrays a state of Berlin's underground culture coming from euphoria but now facing collapse, a culture of utmost freedom that seems to be vanishing.
1976 Wiesbaden, Mathias Vef has been dealing with the subject of identity and bodies and the intersections with design, technology and media for 20 years.
2011-2013, master's degree at Royal College of Art, London, class of Tony Dunne & Noam Toran
1999-2001, degree in media design at the technical college, Berlin
Exhibitions since 1999, i.e. 2009 temporary Kunsthalle Berlin, 2008 Create Berlin Ambassador London, 2019 Museum Frieder Burda, Salon Berlin
Solo exhibitions and others Berlin, London, Sydney
2016 Artist in Residence Living Bauhaus Kunststiftung
2018 Artist in Residence Dan Pearlman Group