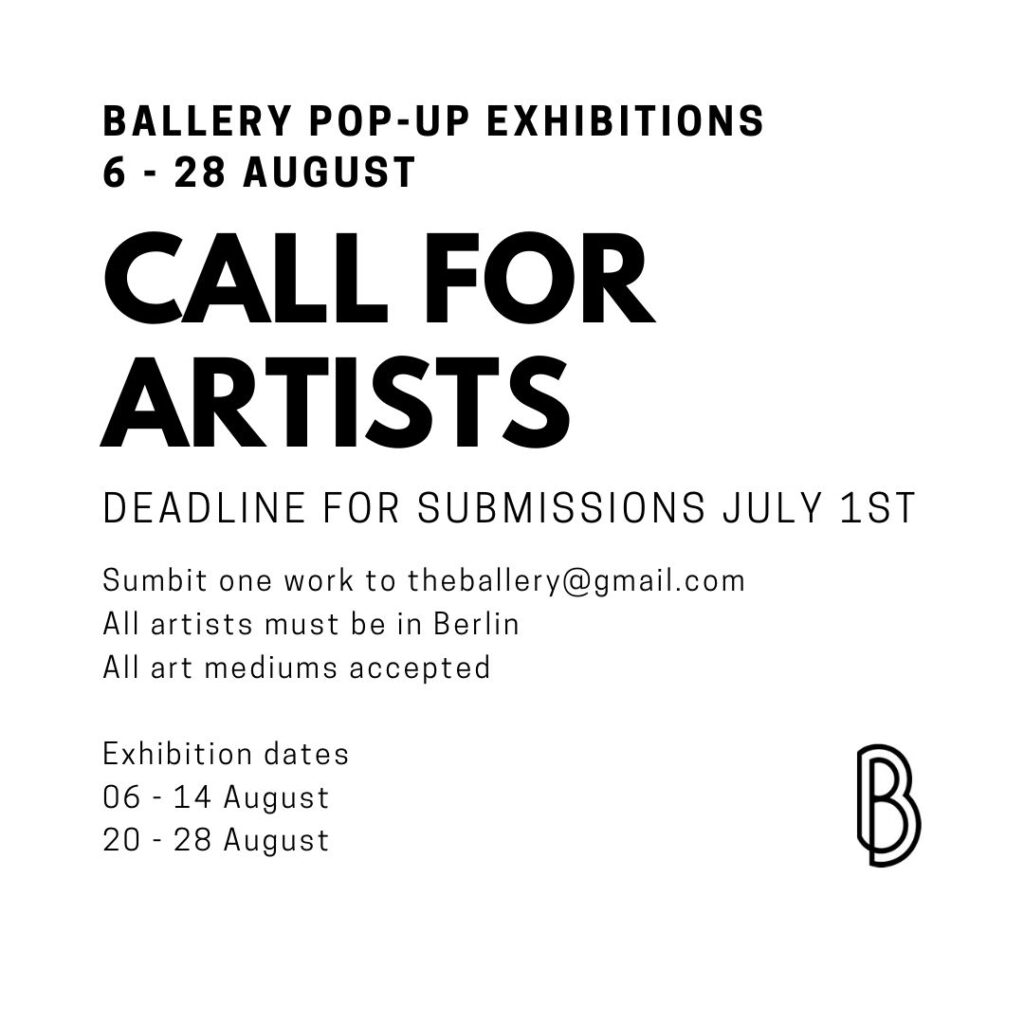 Pop-Up Summer 2021
06 – 28 August
Exhibition 01: 06 – 14 August 2021
Exhibition 02: 20 – 28 August 2021
The Ballery in Schöneberg is inviting Berlin based artists to submit one art work for our 2021 Pop-Up Art Exhibition series.
Artists from all art mediums are welcome to apply.
There is no theme.
Artists are encouraged to submit an art work that best introduces their vision and practice.
This series of Pop-Up Art Exhibitions at The Ballery aims to offer a platform for Berlin based artists who are interested in introducing their works to new audiences.
There will be two seperate exhibitions. Both will open on a Friday and close on the Saturday 7 days later. Artists will be required to attend both opening and closing events as well as bring their works to and from The Ballery.
All artworks will be on sale both at The Ballery and on our online shop.
Please send an email with your selected work to theballery@gmail.com