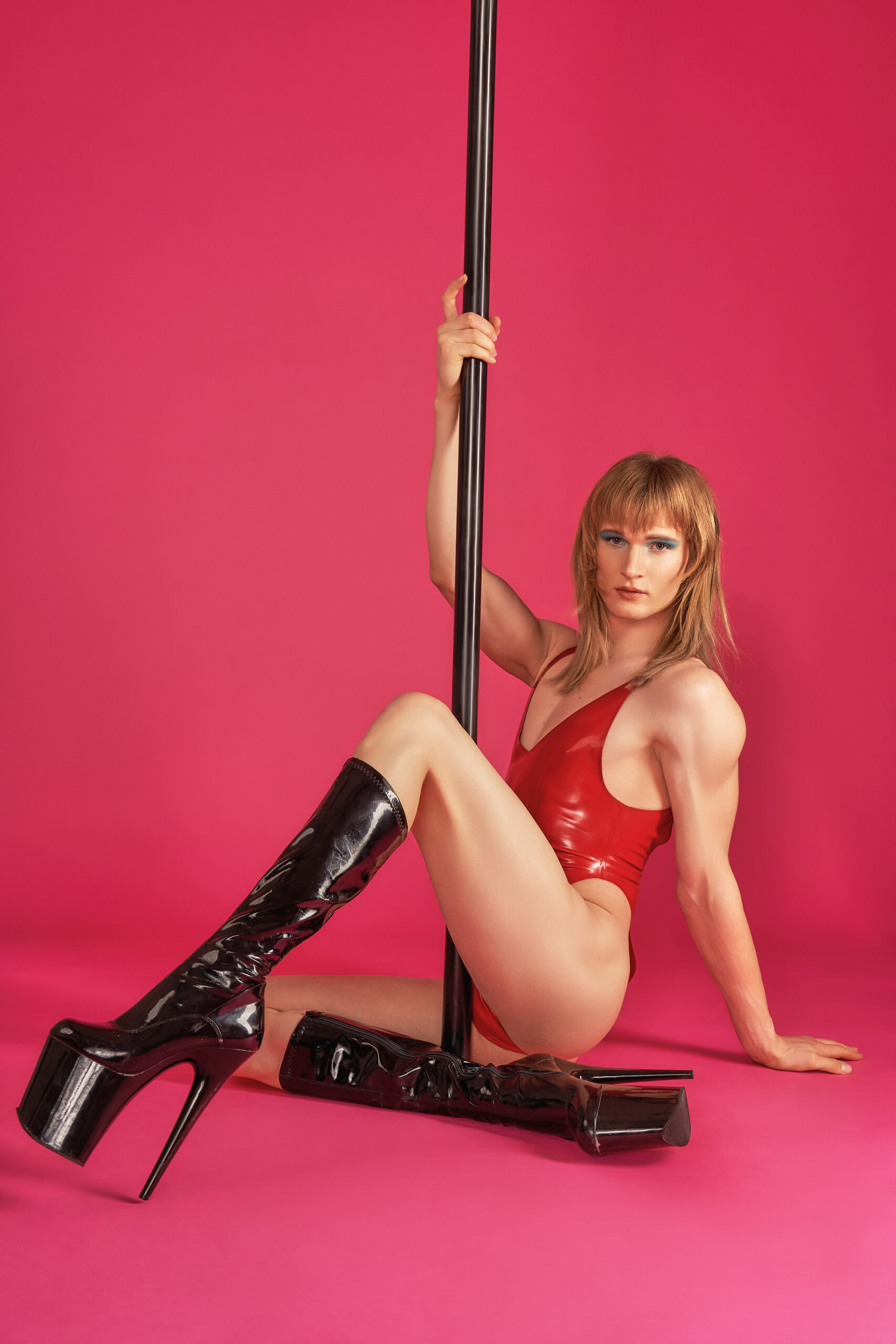 Artist Interview: Joanna Chwilkowska
Here is an interview I have done with Joanna Chwilkowska, an artist who is taking part in the fetish themed exhibition opening this weekend.
This piece is called Gara Teaser and you can see it at The Ballery from Saturday, along with many more amazing works on show!
What is your background? Perhaps you could briefly introduce yourself and your practice?
Hello, I am Joanna, a Polish human living in Berlin since 2015. In my work, I use mediums such as photography, video and voice.  I graduated University of Arts in Poznan (BF), Silesian University (MA) and Warsaw Film School (DoP technic). I am a member of Fotografie Berlin e.V.
Can you tell us a bit about this work?
I came across Gara's profile on Instagram because a friend of mine, Dafna, photographed her. Confidence in her facial expressions and body movement hypnotized me. I invited her to a photoshoot – Lupae lent me her latex designs, Tincha was a make-up artist, Rob Chamber assisted me with light. Additionally, I recorded a short video, which was screened this year during 48H Neukölln Festival.
What does 'fetish' mean to you?
That means to be obsessed with details.
What made you apply for this call in particular?
The topic was bold, as well as works that were exhibited in the past. 
Do you feel the discussion around fetishes is a balanced one, or do you think it often comes from one particular perspective?
For sure it's provoking many questions.
Do you think Berlin has a unique connection to fetishism, if so why?
I am not sure If I am the right person to answer this question. Moving from an ultra-conservative country for sure changed my perspective and liberated me. I am amazed by the openness in the themes of sex, gender, sexuality in general here. So I guess there is the uniqueness, yes.
How do you feel about exhibiting work online instead of in a space?
It's great to have this possibility, but I always miss physical space.
What are you looking for from an exhibition, besides selling work?
Meeting others!
Do you ever get nervous about showing work in an exhibition?
There is for sure a nervous tickling in my belly, but it's always mixed with excitement.
Have you ever shown at The Ballery before?
Nope, it's my first time.