Originally from Australia, Amelia now lives and loves in the land of bone structure, broad shoulders and smouldering eye contact; Berlin.
Touring the expansive girth of both Hemispheres; finding and funding per-verted love, true crime and culinary frights, Amelia is an unstoppable adven-turer.
Riveting, ribald and completely uncensored, Amelia is a trained actress and experienced stand-up comedian with solo shows that have earned her top accolades and comedy awards worldwide.
A powerful storyteller with a penchant for the theatrical, unafraid to pepper the air blue, Amelia Jane Hunter is the carnival ride that should have been closed down the day Michael Jacksons' hair caught fire.
Producer and host of Berlin's monthly storytelling show, Stories with Spine, and regular performer across Europe, Amelia is on a quest towards radical inclusion, kindness and finding the perfect sausage condiment.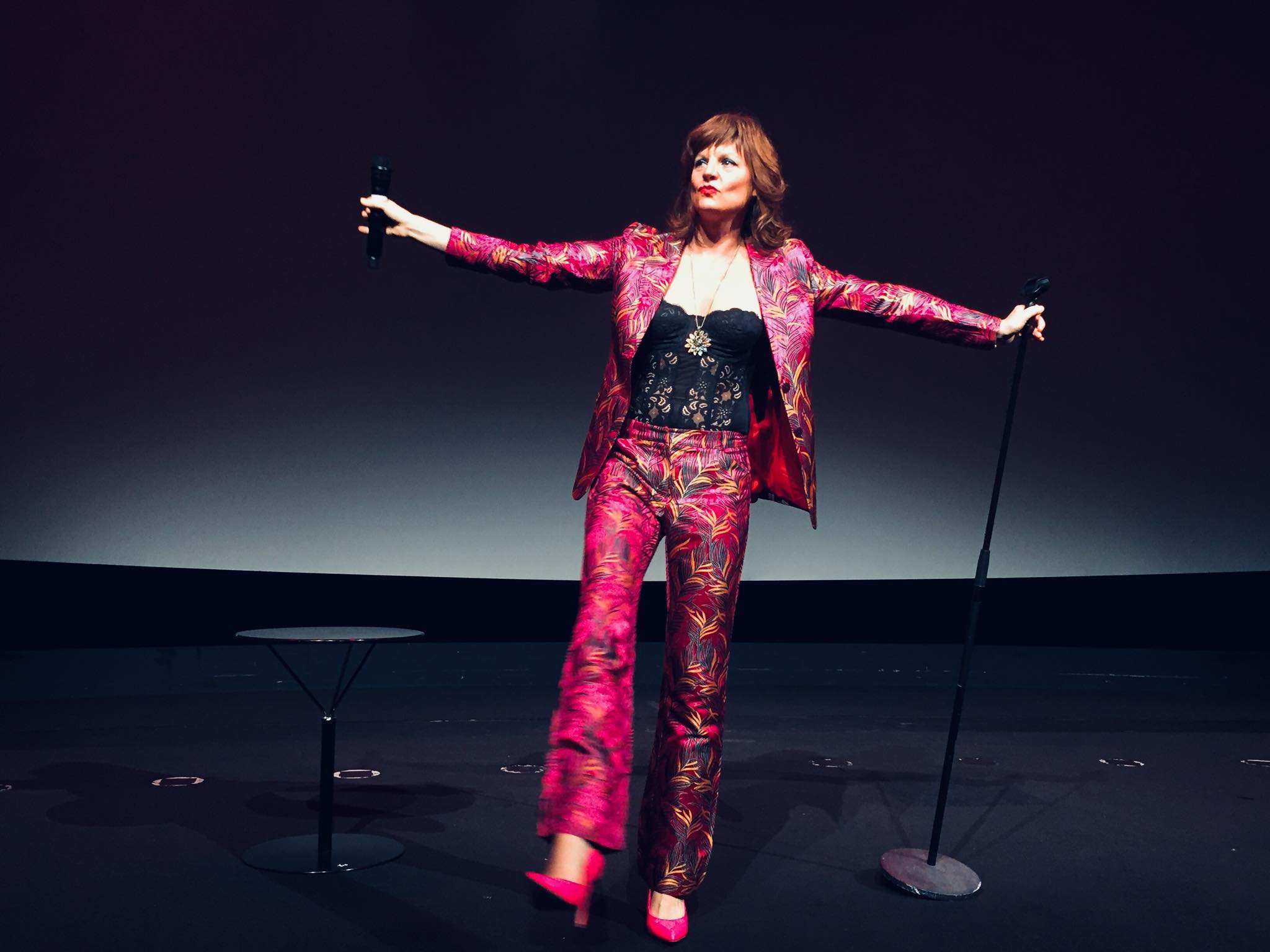 Watch Amelia on TransVision 5
Amelia Jane Hunter took part in The Ballery's online-only broadcast, TransVision's 5th episode. Watch her monologue as part of the show below or learn more about TransVision.