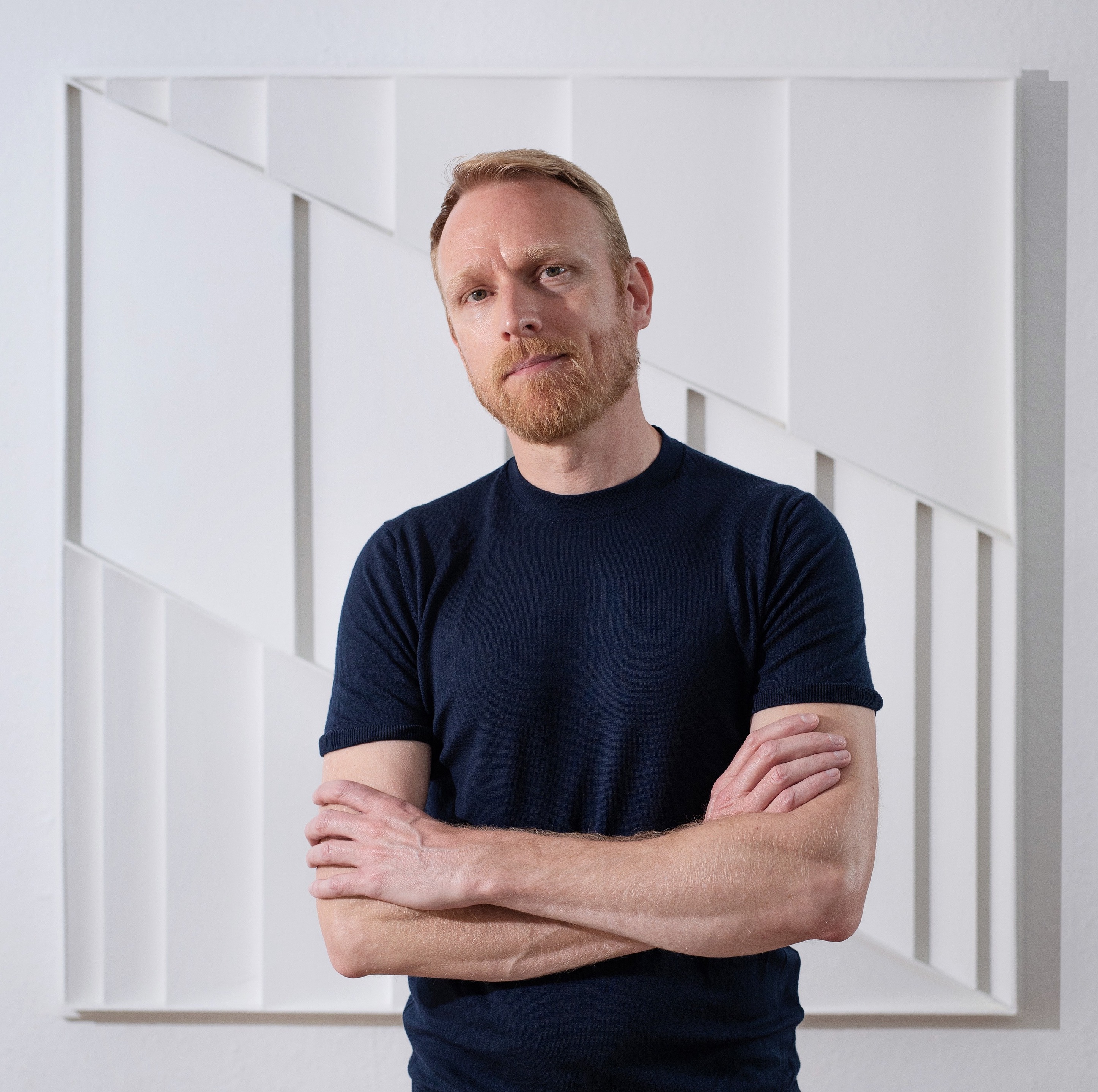 Where are you from and when did you move to Berlin?
I'm originally from a village in the south of The Netherlands. I moved to Berlin 10 years ago.
When and how did you get into making your artworks?
After a career in marketing in the field of interior & design, I started my own project crafting three-dimensional graphic artworks. The focus in my monochromatic art pieces is set on the usually understated influence of light, making us aware of the light surrounding us in our everyday life.
The depth in my pieces literally adds another dimension. As light moves around the room during the day it creates a variety of compositions in one piece. The artworks adapt to the changes of light in the room; its type, intensity and angle suggest direction and movement in the pieces.
The daily and seasonal journey of light and especially sunlight represents the passing of time for me. The pieces encourage mindful reflection on the passage of time, and the cherishing of valuable moments.
I bring this sense of mindfulness to my work: each piece is carefully and deliberately crafted by hand. I trust that this investment of time, thoughtfulness and patience elevates the craftsmanship in my work.
Has Berlin played a role in the development of your artworks?
Berlin gave me the opportunity to develop my love for interior design and architecture. I've worked as a project manager in the interior industry for over 15 years and I felt it was time to spark a new interest and develop a new craft. It took me a while after the forced COVID-impasse of the last years but looking back it was quite obvious it had to be in the field of interior design and art.
I think being from The Netherlands has a bigger influence on my art project than the fact that I live in Berlin. Like Berlin, the Netherlands has a relatively dark and long winter, which is probably the core of the appreciation of light of Dutch and Nordic people. Interior and furniture design of that region is typically minimalistic and light, and uses natural colors and materials.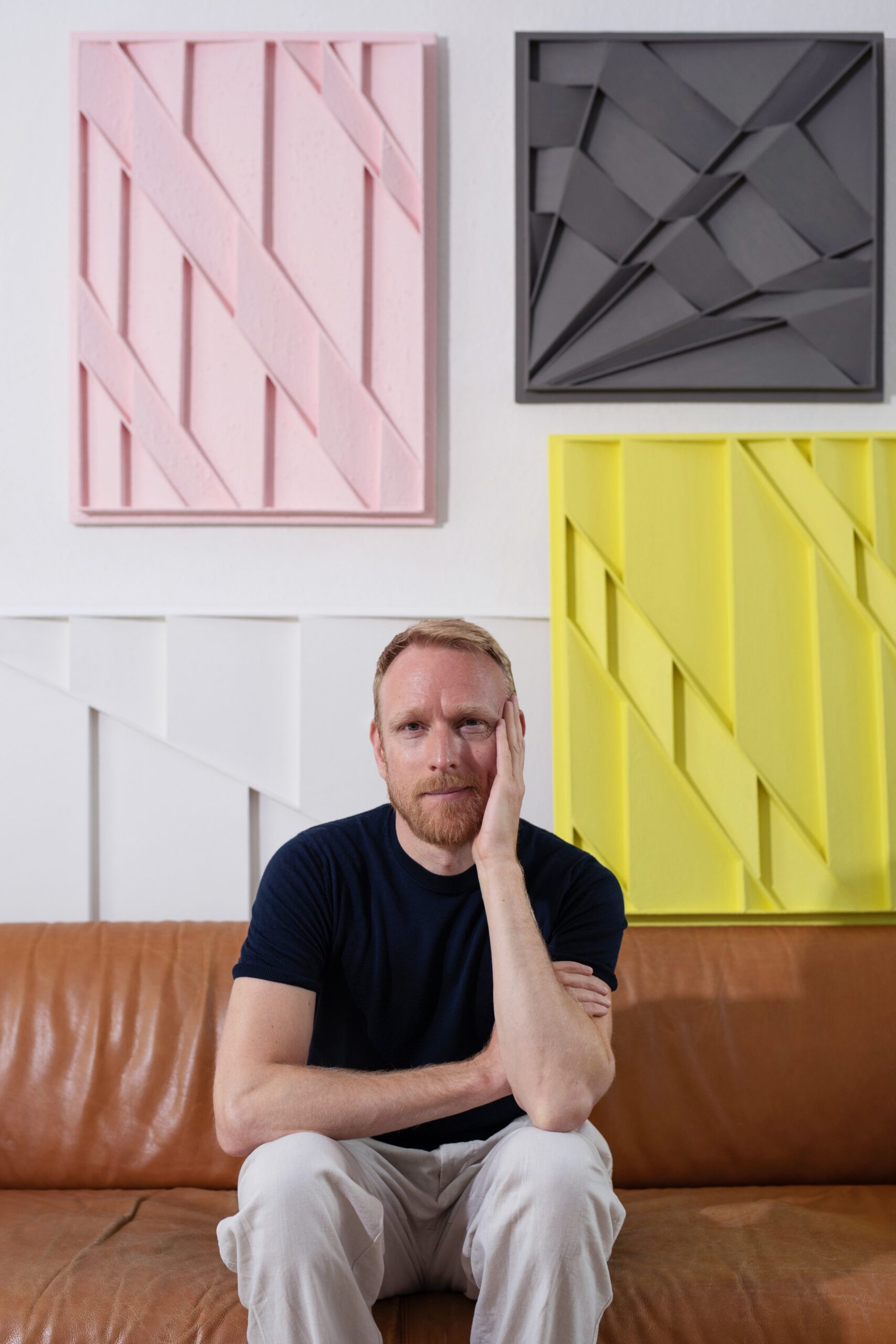 Which artists or designers have influenced the way you work?
As mentioned I'm interested in interior design and furniture, a big portion of my inspiration is drawn from mid-century and contemporary architecture. The way a facade of one of the many brutalist buildings here in Berlin is lit by the evening sun, or a beam of sunlight through a fence or even a line of trees in a foggy park during golden hour. There's a subtle magic in these moments, when the sunlight illuminates these natural and man-made structures, creating not only depth and shadows, but moments of contemplation. It's this feeling that I aim to tangibly capture in my artworks.
---