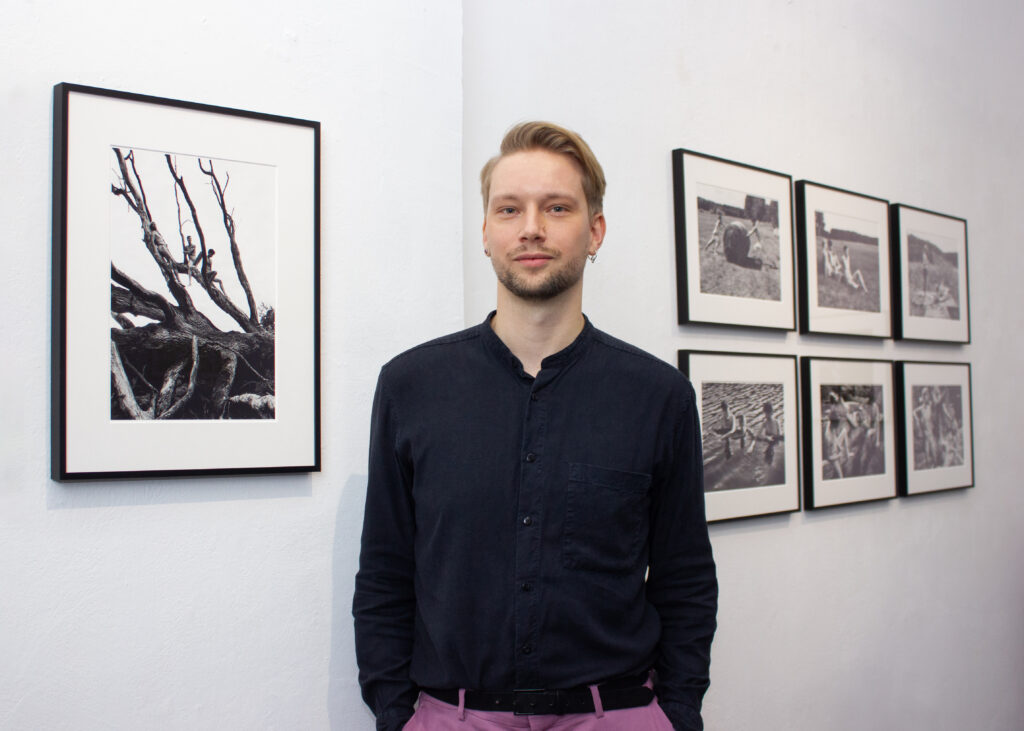 ---
---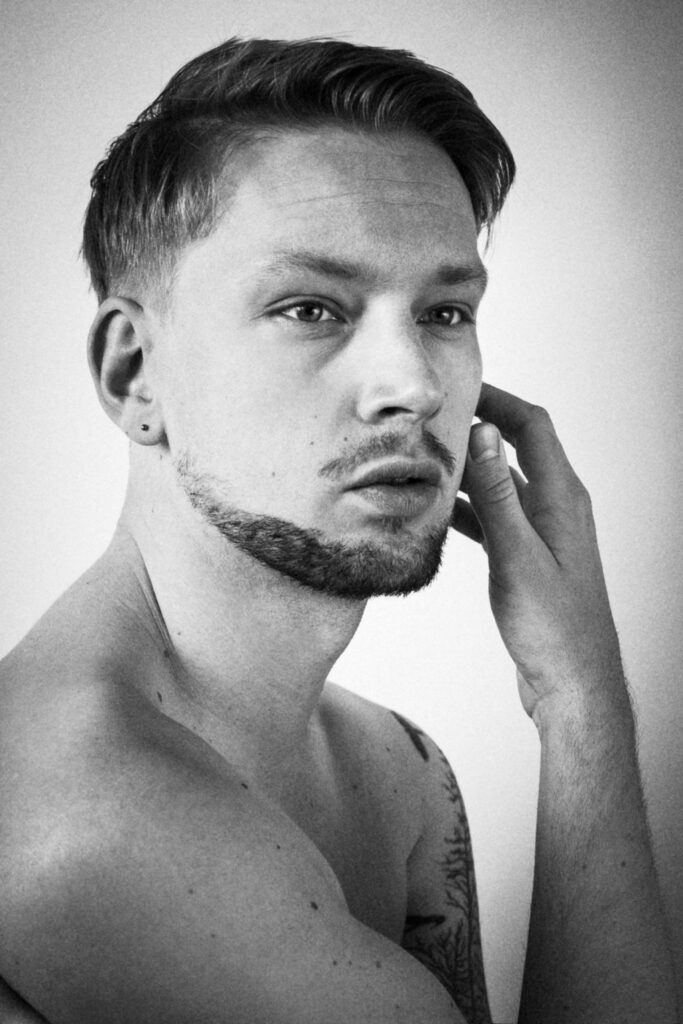 Interview Richard Kranzin – May 2023
Where did you grow up?
(East) Berlin, Friedrichshain/Lichtenberg, my fathers family are all Berliners, my mum came to Berlin from a small town close to Poland.
Where do you live now?
Still in East Berlin. In the area where I actually grew up. And the hospital where I was born is kind of on my street. Family and friends still live close by.
Have you lived outside of Germany?
No, never. I actually travelled a lot in my early 20s, when I was modelling, and stayed in Milan, Paris, or London for some weeks. But I never truly lived there. The wish to experience a different lifestyle in another country just came up a while ago. So I guess I won't stay in Berlin forever.
Do you think that living in Berlin has shaped your work?
Thinking about it, maybe it did. Being born here and living here my whole life, I saw Berlin from new perspectives in each state of my life and the city also changed a lot. The older I get the more outsider I feel in this city. It's like the pace of the city is too fast for me. Berlin was always big, but as a child it also felt like my home. The small parks in the area I lived in were my playground. The bakery at the corner, the school just 5 minutes by foot.
It somehow felt like a small town for me, with the bonus of just taking the subway, to go to great theaters, cinema, museums. Even as a teenager I still created my own safe space around me. Close friends from school, some regular bars in the area, one or two gay clubs for every now and then, and always spending my free time creating something artful with my friends – we filmed silly music videos and short films even before Youtube or TikTok came up. I am a dreamer and more of a thoughtful mind, and never was interested in techno or drugs, which Berlin became famous for. Since my mid 20s I felt like this safe space didn't withstand anymore. I needed to grow, but everything around me grew faster. The city became more and more artsy, extravagant and international. Sometimes I just felt crushed by the visual overload and competition of art in Berlin.
So it took me a while to see that I didn't choose Berlin to live an exciting life or to express myself in a new way, like so many people did and moved here. It's just my home town. It's not supposed to define my character or how extraordinary my creativity needs to shine. So I kind of went back to find my peace in simplicity and purity. – Maybe my way of seeing beauty is way more nostalgic than futuristic. Maybe my art is very contrary to what you would think of from a Berlin artist. But maybe that is what my restless home town Berlin made me.
Which are some of your favourite artists?
I love the work of Herbert List, Bruce Weber, Helmut Newton – from which I draw most of my inspiration. But also authentic and controversial artists like Larry Clark, with his films and photos, really inspire me to create something relatable and not to stay quiet about taboo themes.