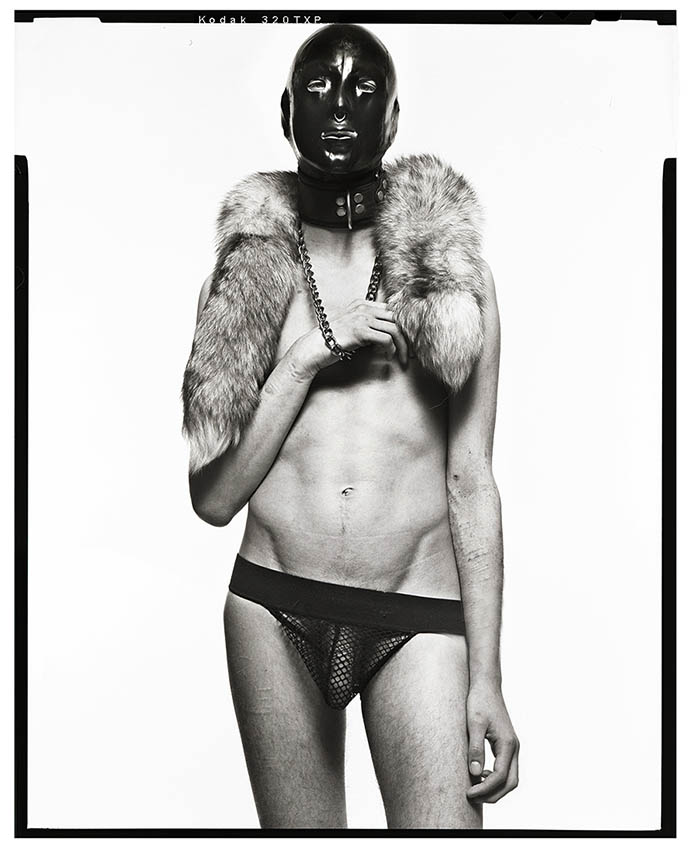 Artist Interview: Rick Burger
Here is an interview with artist Rick Burger, who is taking part in the fetish exhibition opening this weekend! 
Take a look at more of Rick's work through the links below the interview 🙂
What is your background? Perhaps you could briefly introduce yourself and your practice?
My name is Rick Burger. I am a Dutch photographer. Since May 2007 I live in Berlin.
Can you tell us a bit about this work?
I mainly do portrait and fashion photography. I prefer to work with my large format camera (4 x 5 inch) on black and white film. Communication is a very big and important aspect in my work, to get an honest view of the people I portray. I am fascinated by people's vulnerability, strength, honesty and the concentration the 4 x 5 inch camera demands, is a good way to achieve that.
What does 'fetish' mean to you?
Sexuality is a very personal thing for me. Not in a way that it is private but very personal. It represents someones character, needs, background, fantasies and depths. And fetishism is a part of sexuality that shows all these things in people.
What made you apply for this call in particular?
The reason why I applied for this specific call is: the possibility and the joy to show my work and to give it a platform.
Do you feel the discussion around fetishes is a balanced one, or do you think it often comes from one particular perspective?
I think it does come from a particular perspective. In a way I find that good. It keeps the balance in the misbalance. I see it as something exotic, occult and mysterious. On the other hand fetish is still seen as something perverse and unhealthy which it shouldn't been seen as.
Do you think Berlin has a unique connection to fetishism, if so why?
Yes, I think so.  I experience quite a lot of freedom here. There is room for many things and therefore also for fetishism.
How do you feel about exhibiting work online instead of in a space?
I prefer to exhibit my work in a space but the advantage of an online exhibition is a much wider reach.
What are you looking for from an exhibition, besides selling work?
Sharing my feelings, thoughts and communication. But also recognition for my work.
Do you ever get nervous about showing work in an exhibition?
No, not really.
Have you ever shown at The Ballery before?
Yes, I have.