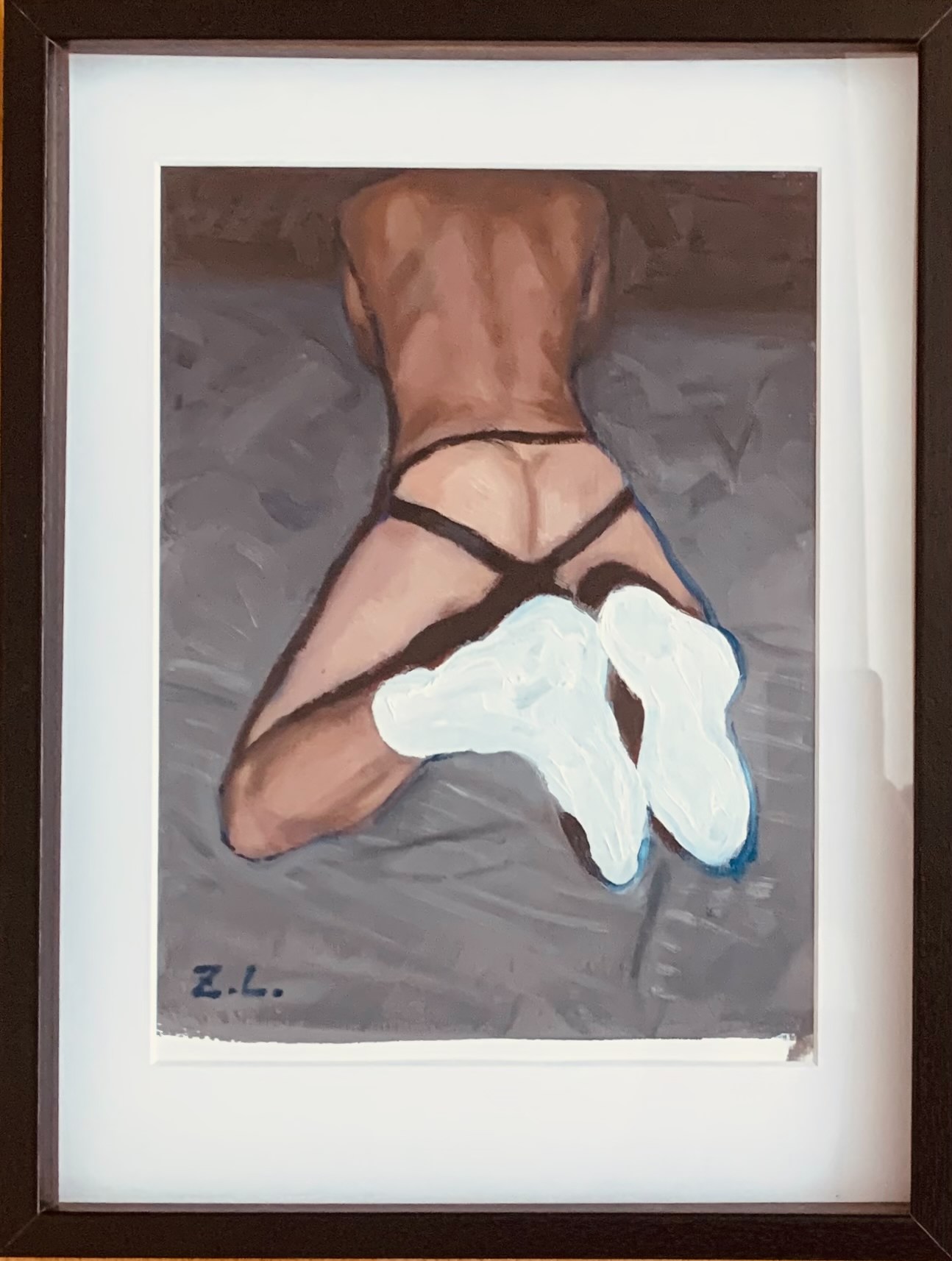 Artist Interview: Zandong Li
We are very pleased to welcome back Zandong Li, who participated in the recent Pop-Up Show.
Here is an interview with Zandong in anticipation for the fetish exhibition which you can come and visit from this weekend!
What is your background? Perhaps you could briefly introduce yourself and your practice?
My name is Zandong Li. I am from China. Actually I have studied Architecture in Shanghai and was Architect before I moved to Germany. I have never been trained in art school or college. But I always love drawing and painting since I was a child. I am so-called self taught artist.
You recently took part in our Pop-up Shows, how did you find the exhibitions?
I find all Pop-Up exhibitions are exiting, with or without theme. Because you could meet so many different artists with very different works at the same time. It is very good for the artists and the viewers.
Can you tell us a bit about this work?
My intention to paint a picture is always wanting to capture one moment in life. So rather to static models I use photos from internet or magazines as reference, if I found something of it that touches me. So I draw it or paint it.
What does 'fetish' mean to you?
To me fetish is not directly sex, but always related to sex. The objects of Fetish could be anything. It could be body parts, such as armpit. It could be material, like leather. Or clothes, such as Sportswear. Even activities, like FKK. It is something that arouses you sexually or aesthetically.
What made you apply for this call in particular?
I found this theme is very interesting and rich. For example, my painting "the white socks" is just a plain painting if you are not Socks Fetish or Feet Fetish. But for people who are, it sends them a signal. They would be paying extra attention at this part of painting. And through seeing the works of other artists, it enriches my own fantasies about the wide fetish world of other people.
Do you feel the discussion around fetishes is a balanced one, or do you think it often comes from one particular perspective?
To admit or not, everyone has own fetishes. Someone lives it openly, the others maybe secretly. And ones fetish changes from time to time. I don't think public discussion is necessary. Just like no one discusses about tastes of foods. You like it salty, but I like it sweet. No matter how people should not feel ashamed of their fetish.
Do you think Berlin has a unique connection to fetishism, if so why?
I would not say unique, but maybe a little more than the other big cities. Because Berlin is famous for its diversity and free mind club culture. You can do and try out anything you like, but do not expect applause from other people, they would not give a shit.
https://www.instagram.com/li_zandong.art