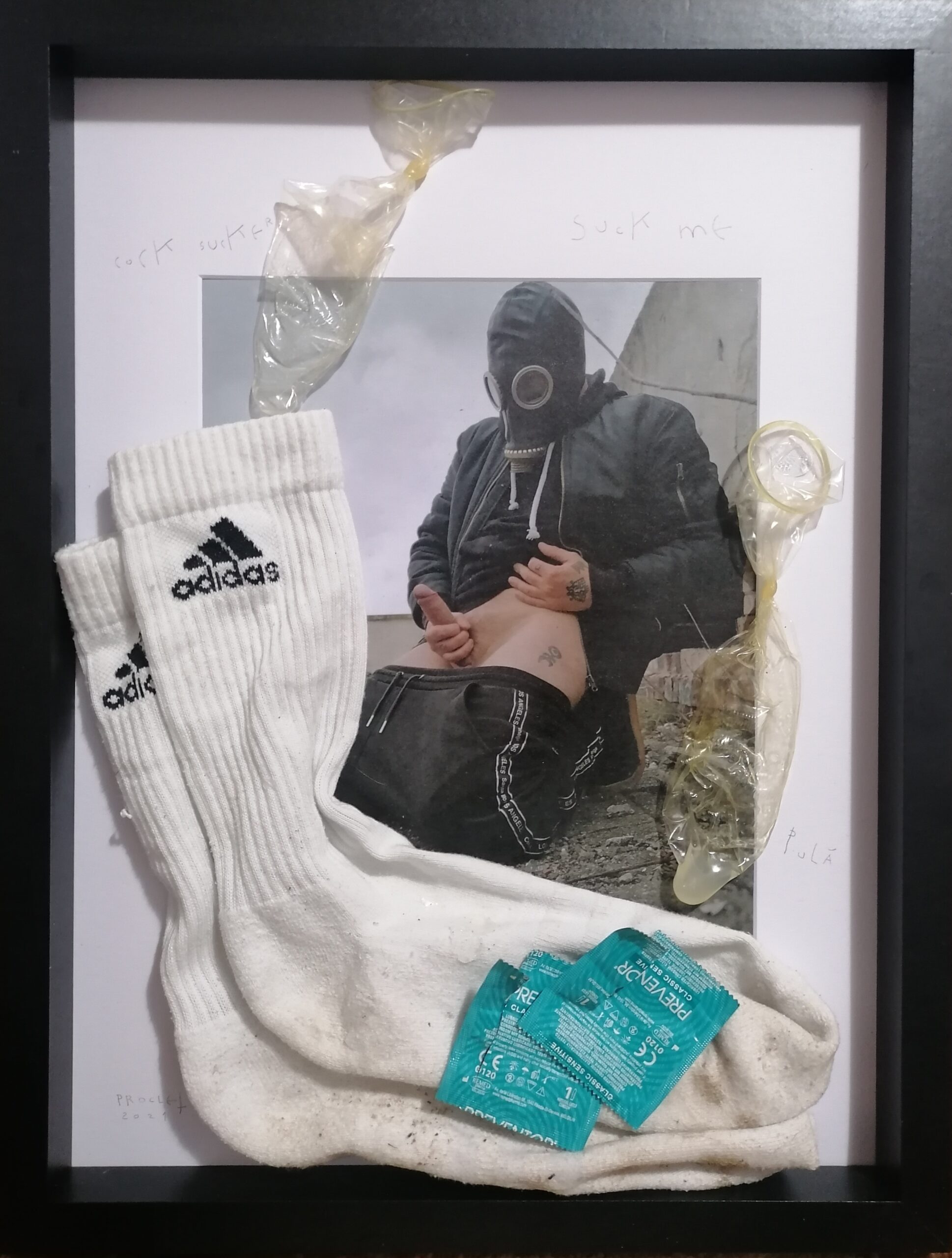 Artist Interview: Liviu Bulea
I really enjoyed doing the artist interviews for the Pop-Up Shows, so I thought I would also interview artists taking part in our next exhibition! I think it's a nice way to introduce people to some of the artists involved before the exhibition actually opens, and to give a  glimpse of what you can expect to see at the show!
The first interview is with Liviu Bulea!
Thanks to Liviu for taking the time to answer my questions.
What is your background? Perhaps you could briefly introduce yourself and your practice?
I am a Romanian artist from Transylvania. For my BA and MA, I carried out an investigation in the field of medicine. I researched the memory of spaces and objects in oncology departments. I am doing a PhD at the University of Arts and Design in Cluj-Napoca, on the relationship between art, architecture and urban space. I'm currently living in Berlin, where I'm working on my PhD thesis. I also make works about the LGBTQ+ community having the pleasure, over time, to exhibit at various Pride events in Europe: Athena, Amsterdam, Bucharest, Cluj-Napoca and Timisoara.
Can you tell us a bit about this work?
This piece is a selfie, which I took in 2020 during the lockdown. It is about wanting to freely explore outer space again and express my sexual pleasures.
What does fetish mean to you?
Fetish is an object/place to which I attribute power and which causes me a special feeling. It can be a cross, it can be my rings, it can be objects that produce sexual pleasure, it can be an abandoned place.
What made you apply for this call in particular?
I've been working on the subject of fetish for a long time. I've been interested both religiously in what it means and sexually, and I've been hearing about this space for a long time, and both combined made me apply.
Do you feel the discussion around fetishes is a balanced one, or do you think it often comes from one particular perspective?
A lot of people think of fetish as something sexual. The origin of this word actually appeared in English in the early 17th century and it referred to objects believed by West Africans to have supernatural powers.
Do you think Berlin has a unique connection to fetishism, if so why?
Yes, Berlin is a city that has a connection to fetishism. I think this is due to the history of the city, which went from one extreme to the other all the time, thus forming very individual groups with certain concerns and pleasures.
How do you feel about exhibiting work online instead of in a space?
The whole idea of doing exhibitions online is quite sad. The direct contact with the public and the discussions that are created help me to evolve.
What are you looking for from an exhibition, besides selling work?
I am interested in the interaction with the public and their reactions. I am interested in creating discussions and raising questions through the works I exhibit.
Do you ever get nervous about showing work in an exhibition?
I am never nervous about showing my work in an exhibition. I have learned over the years that it is a subjective field, and there is an audience for everyone.
Have you ever shown at The Ballery before?
I've never had the pleasure of exhibiting at The Ballery before.
You can take a look at more of Liviu's work here:
https://bulealiviu.wixsite.com/mysite