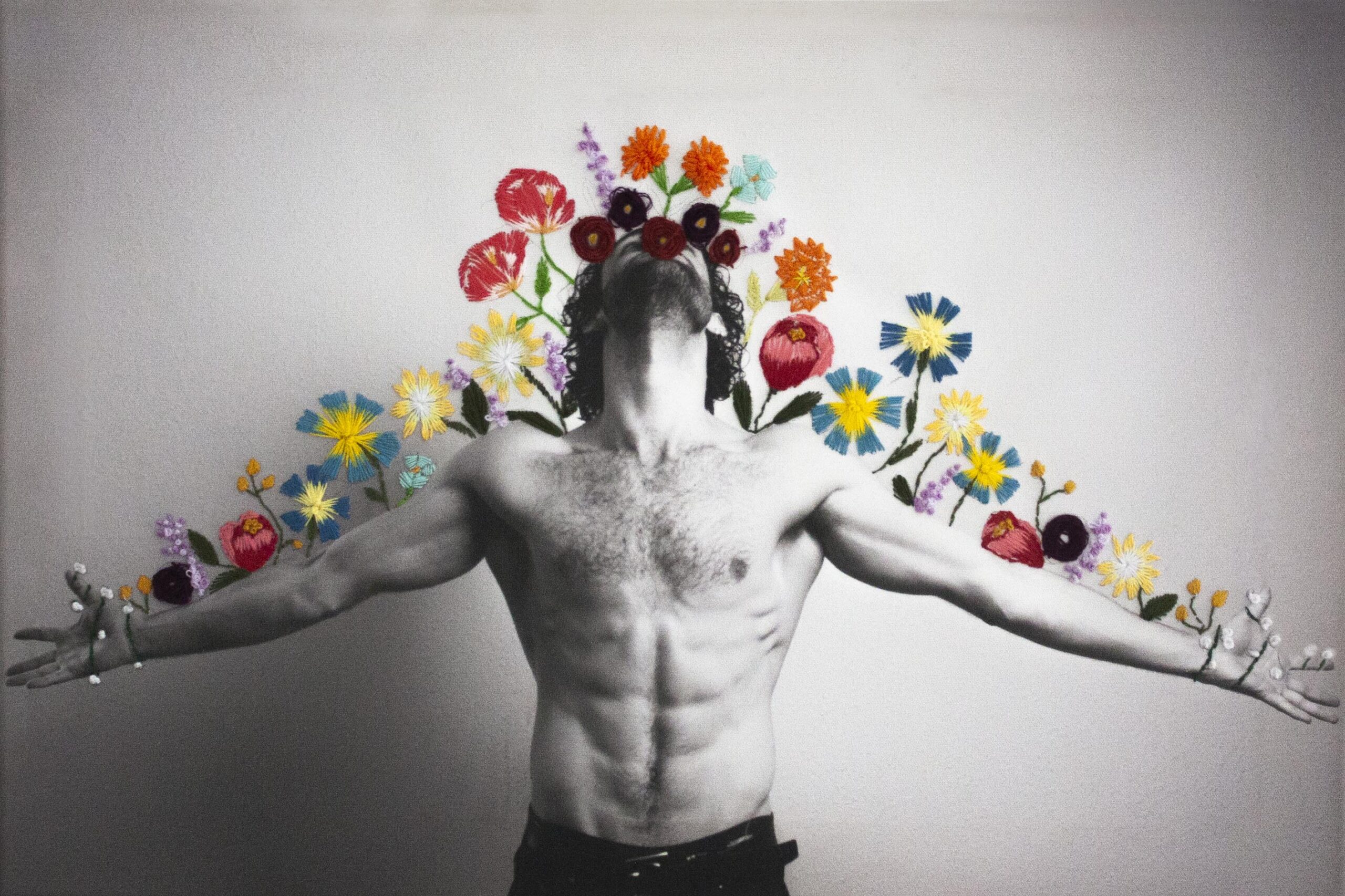 Artist Interview: Bernd-jan Overbosch
The first Pop-Up Show is open all this week and today I'm pleased to be sharing an interview with artist Bernd-jan Overbosch, whose work is on display at the exhibition! 
What is your background? Perhaps you could briefly introduce yourself and your practice?
Hi, I'm Bernd-jan(Bj) an artist from the Netherlands, I'm a graphic designer and illustrator that studied photography and urban design. 
Why did you choose to submit the work that you did?
This is one of the artworks that hasn't been on show before. 
This summer I have been experimenting with different materials and working not just digital, this is the start of a series of art work I'm creating and wanted to show it here to see the reaction to it. 
Can you tell us a bit about this work?
Normally I focus my photography work just on the male body but felt it needed a more feminine energy, as a kid I used to do a lot of stitching and thought this would be an interesting combination to the black and white muscular body. 
Has it been shown before?
This specific artwork has not been shown before.
 What are your biggest influences?
I'm feeling my influence is a mix between artists like Damon Baker who tends to work a lot in black and white and my father and grandmother who both are very skilled in drawing and painting. 
In which ways has living in Berlin shaped your work or practice?
Coming from a small city in the Netherlands, I never experienced people being so free with their bodies and the beauty of people, this is something I try to capture now within my photography and illustrations
Do you ever get nervous about showing work in an exhibition?
Always!  Since it's still relatively new to me.