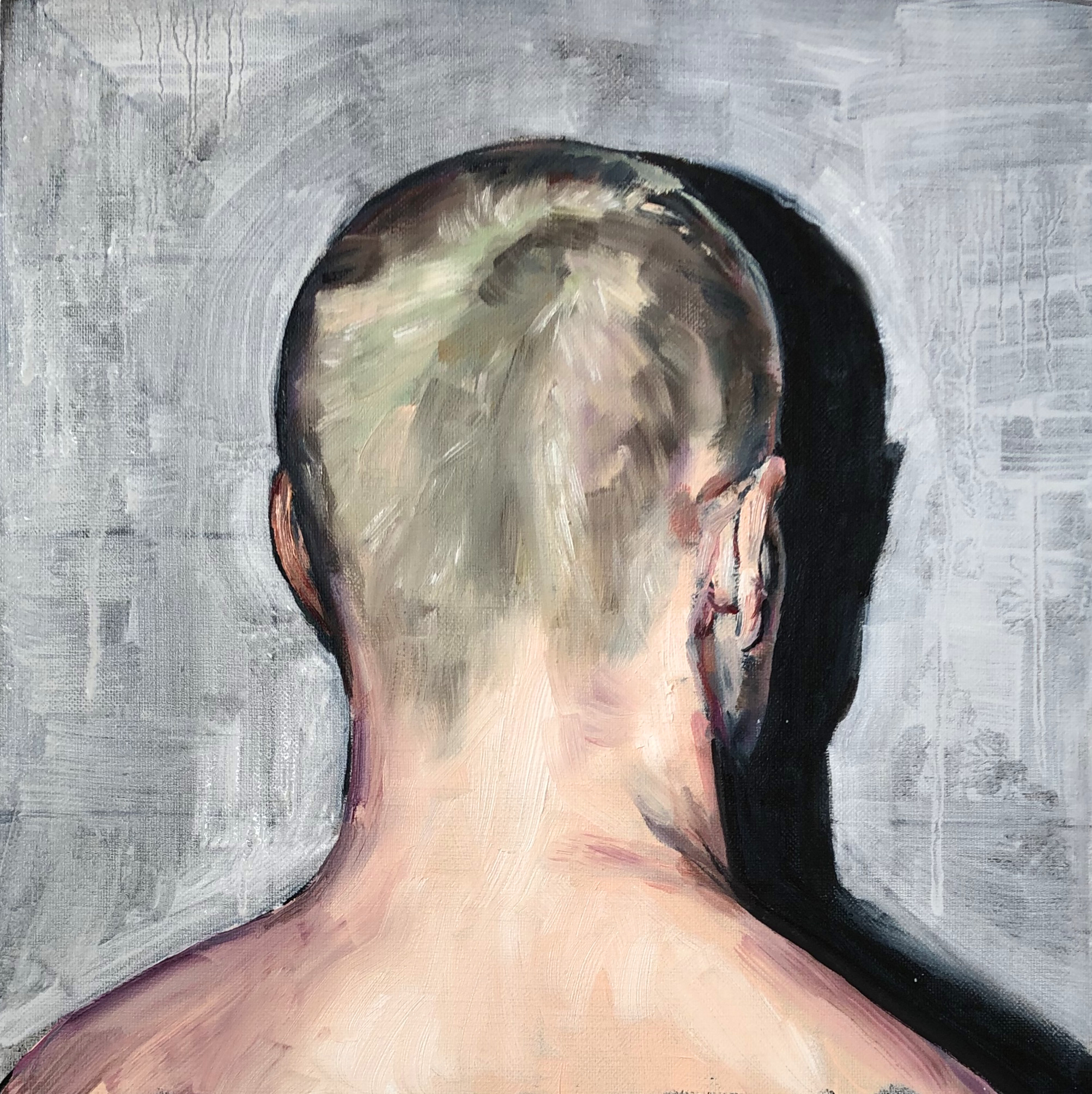 Artist Interview: Carlos Enfedaque
Here is another artist interview, this time with Carlos Enfedaque, who we are very happy is part of the first Pop-Up Show, take a look at his work in the links below!
What is your background? Perhaps you could briefly introduce yourself and your practice?
I am a queer Spanish painter, I moved to Berlin 3 years ago and before that I lived, worked and studied in Valencia, Coimbra (Portugal) and Zaragoza (where I come from). I have my studio in Neukölln where I try to spend as much time as possible.
Have you shown any work at The Ballery before? 
This is my first time in The Ballery, would love to do it again!
What made you apply for this call?
I knew the gallery through a couple of friends and I was told about this open call, loved the idea of showing local artists and the feeling of community.
Why did you choose to submit the work that you did? 
The piece was a turning point in my production where I started to get more intimate and more self-referential. 
Can you tell us a bit about this work? 
I'm lately using images from my daily life and own experiences reflecting and analysing them through the prism of oil painting. I think this got triggered by the increase of LGBTQ+phobic attacks all over the world and specially in my home country (Spain). To exist as a queer person is something political and lately I've been feeling the need of being triple open about my sexuality and my identity as queer. This indirectly gets reflected in my painting production.
Has it been shown before? 
No, it's quite new!
What are your biggest influences?
Arts of all kinds, I really admire authenticity as in being true to what you love and what excites you and reflecting that in your art. In terms of direct influences from painting we can talk of classical painters like Francisco de Goya, Rembrandt and Velazquez. Big contemporary names like Michaël Borremans, Gerhard Richter, David Hockney, Luc Luymans… and younger artists like Jenna Gribbon, Victoria Iranzo, Apolonia Sokol and many many more.
Many of my paintings are inspired by fashion, especially fashion from the 70s-80s-90s l, as well as the party scene in Berlin today, its people and its music.
Talking about music, my interests lie in different genres, from classical to disco dance and experimental… in my studio you can hear from Donna summer to Danny L Harle, Sophie, Bad Gyal, Himera to Brahms.
In which ways has living in Berlin shaped your work or practice? 
For me painting means to leave a trace on a surface, a footprint that constantly changes based on your life experiences, and moving to Berlin definitely has changed my footprint.
I think what makes Berlin special is mainly its people and that I would say is what has taught me the most and changed me in a good way. But like every big city Berlin can get a bit too much in economical terms and distracting one from your career and goals while everything gets more and more expensive.
What other artists do you like, are there any other Berlin-based artists you are interested in?
Definitely! I have some fellow artists friends which I love and treasure here: Alain Urrutia, Olaf Kühnemann, Ofir Dor and the artist I'm currently assisting, Tacita Dean. I'm also interested in Donna Huanca, Dennis Scholl, Shotas Nakamura… would love to get to know more Berlin based artists!
Have you ever been in a group show before? 
Sure! I've participated in group and solo shows in Spain and Portugal.
What's the experience like for you?
Painting sometimes can get lonely and this is one of the moments where art gets social and communal.
It's a warm feeling of community
How do you feel about exhibiting work online instead of in a space? 
In my case I'm only doing real life now, did a couple of online exhibitions during the pandemic, it was cute but only for that time, and I'm pretty done with it. I find that a medium as material and analogue as oil painting is not suitable for the internet only.
What is your approach to pricing your work? 
As in every other market you try to take in consideration everything that took you to create it (materials, time, studio rent, years of practice…) while having an overview of the general price system and trying to be fair with yourself- which is maybe the most difficult part.
What are you looking for from an exhibition, besides selling work? 
Getting to know people to share thoughts about art with similar and different ones to mine. I'm very open to criticism, especially when it comes from somebody that is not myself! That's one cool part of being an artist, where drinks with friends are part of your work. 
Do you ever get nervous about showing work in an exhibition? 
I would call it excitement rather than nervousness.
https://www.instagram.com/enfedead/