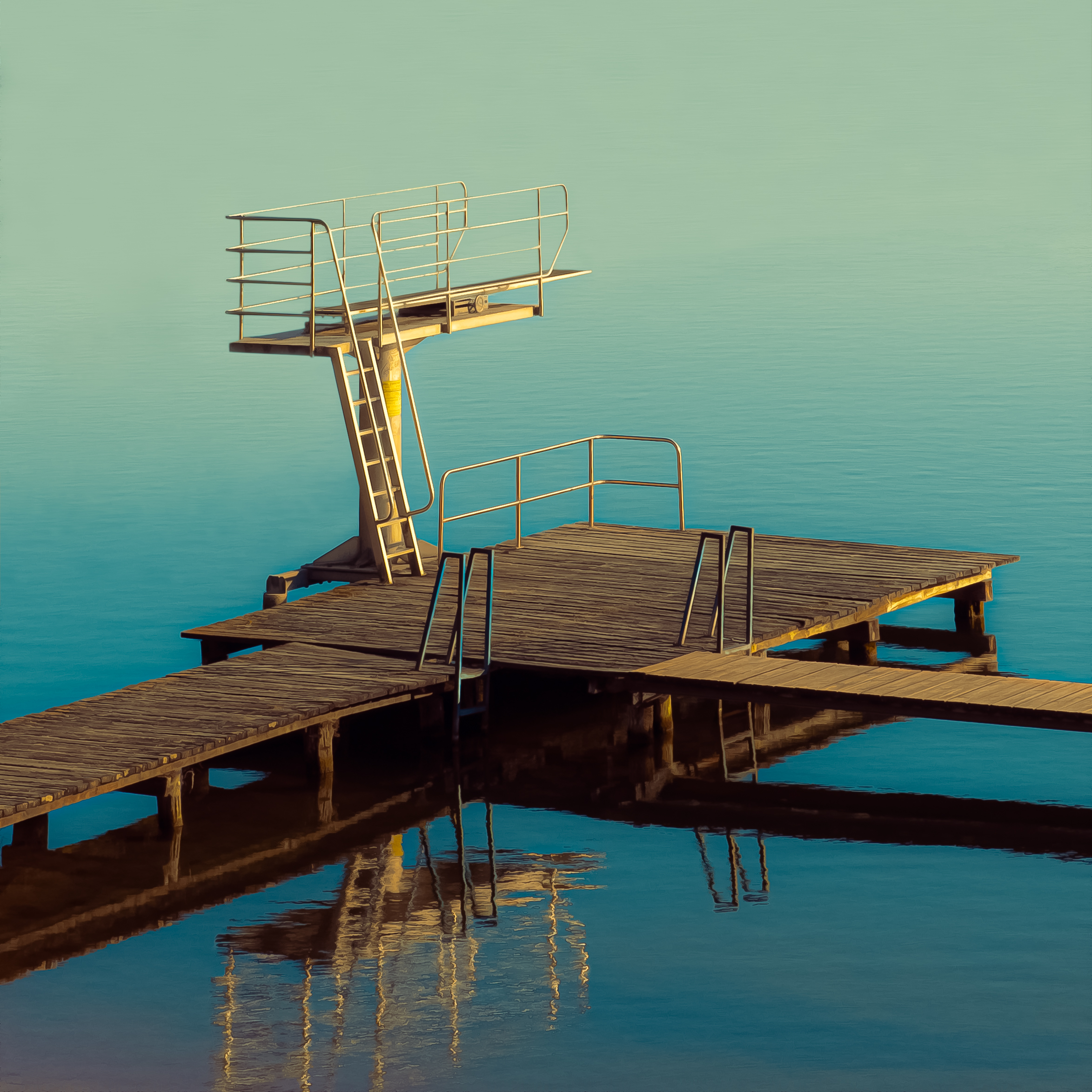 Artist Interview: Frank Lassak
We are pleased to share another artist interview today, this time with Frank Lassak. The piece Frank is showing at the first Pop-Up Show is called 'No Splash'. Take a look at Frank's work through the links after the interview!
What is your background? Perhaps you could briefly introduce yourself and your practice?
Back in 2010 I felt it was about time to add some new flavor to my professional life, and I began to revive my photographic skills, which I had acquired during my university years some time ago. Since then, I have been practicing the art of photography.

Have you shown any work at The Ballery before?
Many times indeed. Starting in 2014, when I had the chance to show selected works in group shows. In November 2015, The Ballery showed a solo exhibition with my works, and in 2018, my series "Dream Control" was also shown there.

What made you apply for this call?
Knowing Simon for quite a while, I thought it would be nice to show one of my recent works.

Why did you choose to submit the work that you did?
It belongs to a series called "Corona Emptiness" – which is what we all experience right now.

Can you tell us a bit about this work?
See above.

Has it been shown before?
No.

What are your biggest influences?
Knowledge and Confusion.

In which ways has living in Berlin shaped your work or practice?
Most actors/actresses that are present in my works live and work in and/or around Berlin.

What other artists do you like, are there any other Berlin-based artists you are interested in?
David Lynch, Gregory Crewdson, Rubica von Streng.

Have you ever been in a group show before?
Yes.

What's the experience like for you?
Enjoyable.

How do you feel about exhibiting work online instead of in a space?
It's a necessity these days. But in general, I prefer the "real thing".

What is your approach to pricing your work?
Factor: Length + Width times XX divided by size of edition.
What are you looking for from an exhibition, besides selling work?
Visibility, dialogue with fellow artists and collectors.

Do you ever get nervous about showing work in an exhibition?
No.