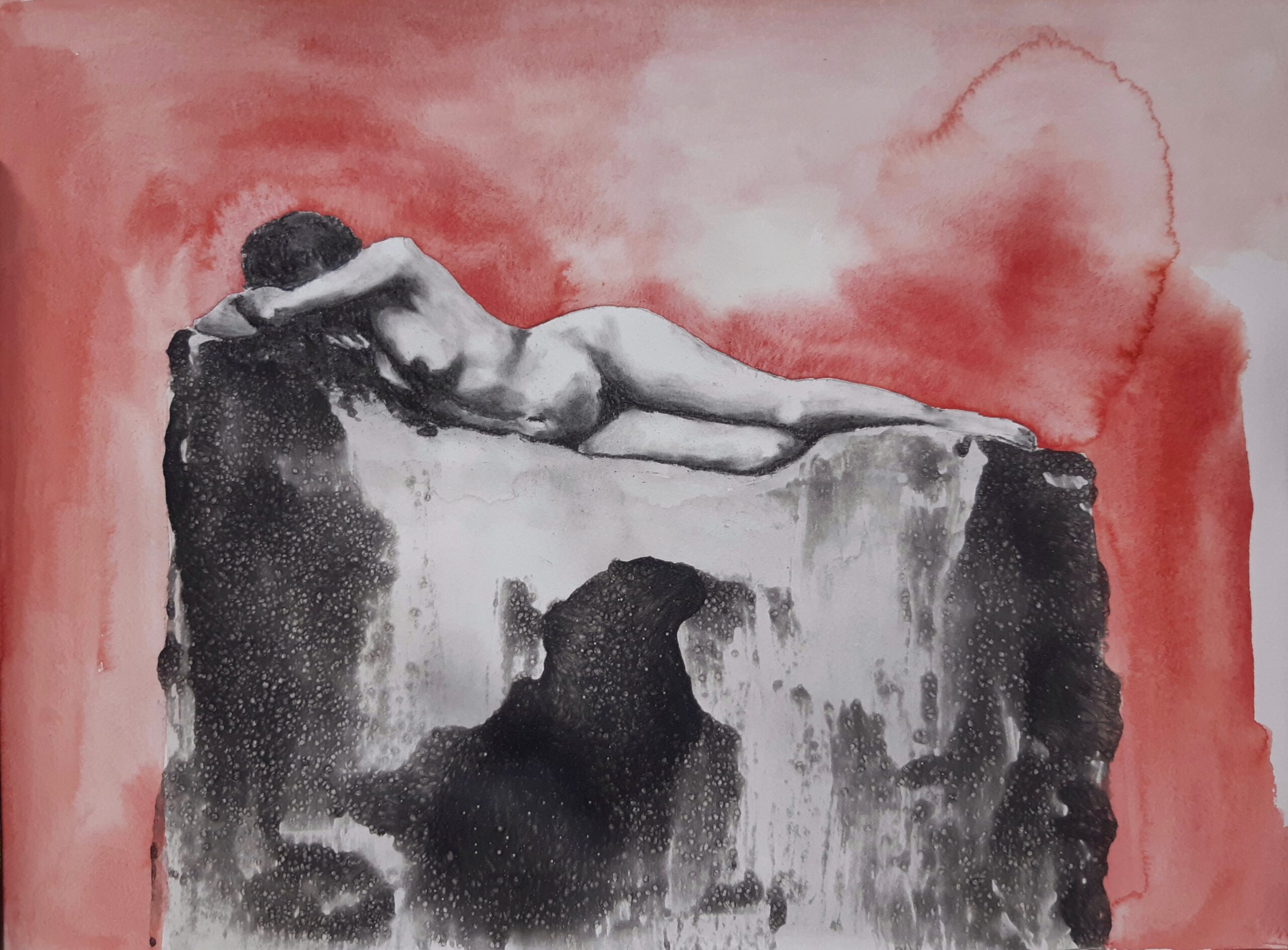 Artist Interview: Gerrit Astor
Today I am sharing the final artist interview, this time with Gerrit Astor. The second Pop-Up Show opens this weekend, so come along to check out Gerrit's work and all the other amazing works on show! 
What is your background? Perhaps you could briefly introduce yourself and your practice?
Art is my passion and I have been painting since I could hold a brush. I am a self-taught painter. After finishing my master's degree in electrical engineering at RWTH Aachen University, I moved to Berlin three years ago. I came across life drawing when I was 13 years old. Years later, while studying electrical engineering, I sometimes snuck into the architecture students' drawing classes. I have never shown my paintings to a wider audience. Thus, the exhibition of my painting at The Ballery is a premiere for me.
Have you shown any work at The Ballery before?
No, and I am very much looking forward to being part of the group exhibition.
What made you apply for this call?
A friend introduced me to The Ballery. The call for artists came at the right time for me and it is an excellent opportunity for me to take a first step into the public eye. 
Why did you choose to submit the work that you did?
It is still a very recent work of mine. I have been working with the mixed media I use for a long time and the subject is also very typical of my paintings. Therefore, I think it gives a good first insight into my work.
Can you tell us a bit about this work?
The work was painted in winter during the second lockdown and is part of a series. This time was very hard for me, and I processed this feeling of weight that was on me through painting. Since painting with life models was not appropriate during times of isolation, I took my inspiration from early 20th century nude photographs. Especially the aesthetics of the twenties fascinates me, which can be found in the resulting series of pictures.
What are your biggest influences?
In my paintings I mainly deal with mental states and developments and what influence social expectations have on them. The artists with the greatest influences on my art are Gustave Moreau, Ferdinand Hodler and Fernand Khnopff.
In which ways has living in Berlin shaped your work or practice?
Seeing the people with their different lifestyles and stories that I have met in Berlin over the last three years has given me the kick I needed to show my pictures in public. 
What are you looking for from an exhibition, besides selling work?
Since it is the first time for me, I am excited to see the interactions of people with my paintings for whom I am a complete stranger. I am also looking forward to meeting the other artists and learning about and appreciating their practices and art.
Do you ever get nervous about showing work in an exhibition?
Yes, definitely. I am so very nervous and excited about this exhibition.
http://instagram.com/g.as_and_electricity