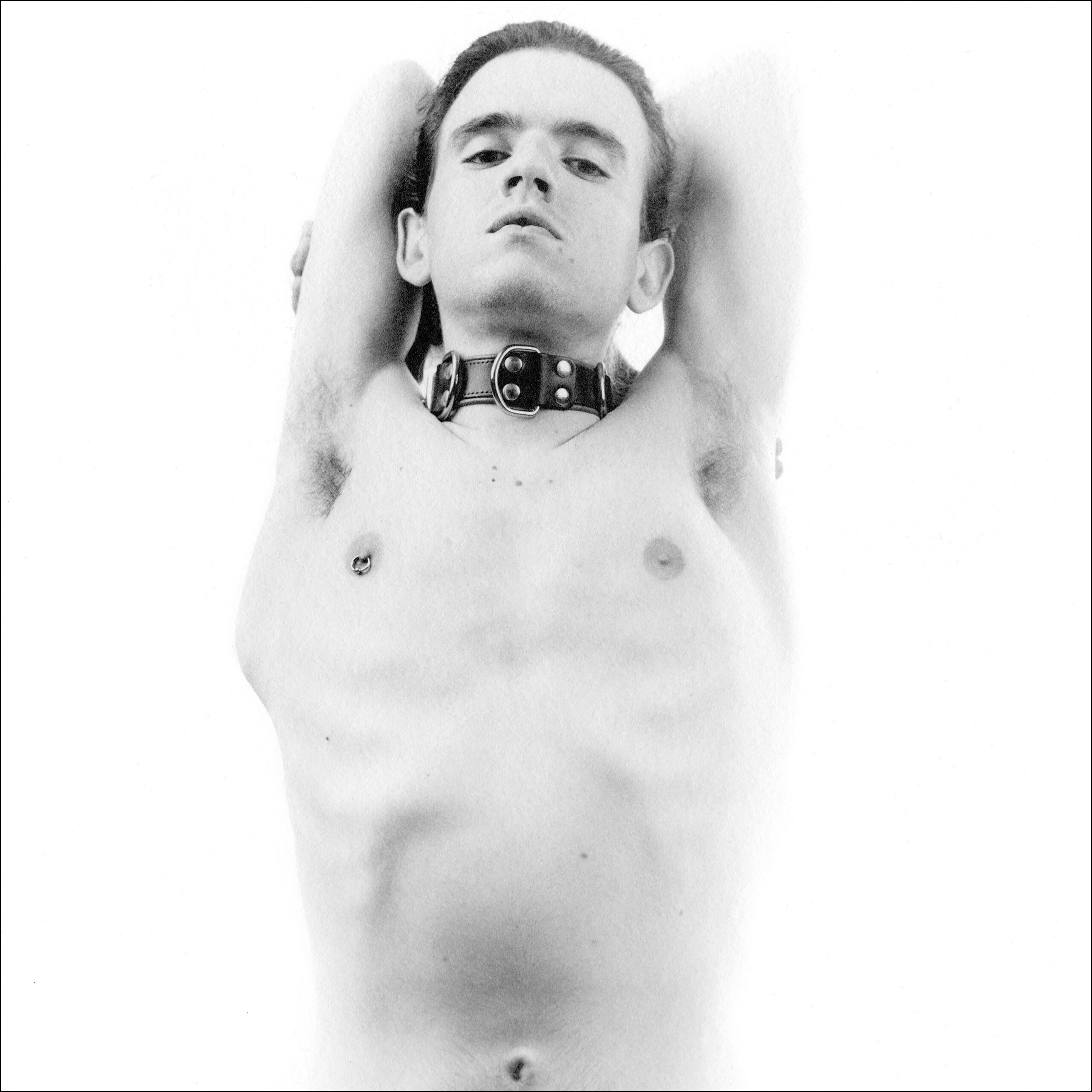 Artist Interview: Javier De Benito
We are pleased to welcome back another artist from the Pop-Up Shows, Javier De Benito!
You can see Javier's work at our upcoming fetish exhibition opening this weekend, but for now here is an artist interview with Javier.
What is your background? Perhaps you could briefly introduce yourself and your practice?
I am Javier De Benito, born in Mallorca in 1994, in 2017 I decided to move to Barcelona and do a degree in photographic studies at the Institut d'Estudis Fotogràfics de Catalunya, where I discovered the analog techniques and started to spend hours and hours by myself at the school laboratory, practicing and learning about all the creative possibilities that the vast amount of analogue techniques and procedures can provide. Still, I have a lot to learn about them.
You recently took part in our Pop-Up Shows, how did you find the exhibitions?
It was quite nice, fresh and with a lot of works from different genres and totally different artists, but somehow it all looked coherent and very well displayed.
Can you tell us a bit about this work?
This piece is a silver gelatin print on a textured paper and as well as the one I exhibited on the Pop-Up Exhibition some weeks ago, are part of a 37 piece series, in which I explore what is traditionally conceived as two different genres: nude and portrait, trying to undifferenciate them into a one collection of images. In this particular piece, I'm quite interested about the contraposition of the fetish elements on its body and the erotic posture of the model, with the gloomy expression he has, and the pure white background and high-key lighting on his body that almost blends with the back and gives the opposite perception. 
What does 'fetish' mean to you?
I see fetish from an outsider and spectator perspective, but I'm quite interested particularly on its aesthetics, and the connotations that they give to a lot of people that have no relation/idea about it, and how that connotations creates a huge gap between people being almost scared of it and people embracing fetish in their lives.
What made you apply for this call in particular?
Definitely I wanted to see other artist's proposals on this theme and get new perspectives.
Do you feel the discussion around fetishes is a balanced one, or do you think it often comes from one particular perspective?
Well, people love to have an opinion about everything, and as far as they have less knowledge about a theme their opinion will be stronger and less rectifiable, so we should start to take into consideration opinions of people that are actually involved on the issue on discussion.
Do you think Berlin has a unique connection to fetishism, if so why?
Yes, definitely, but honestly, I have no idea why, maybe the huge clubbing culture had and influence on it?