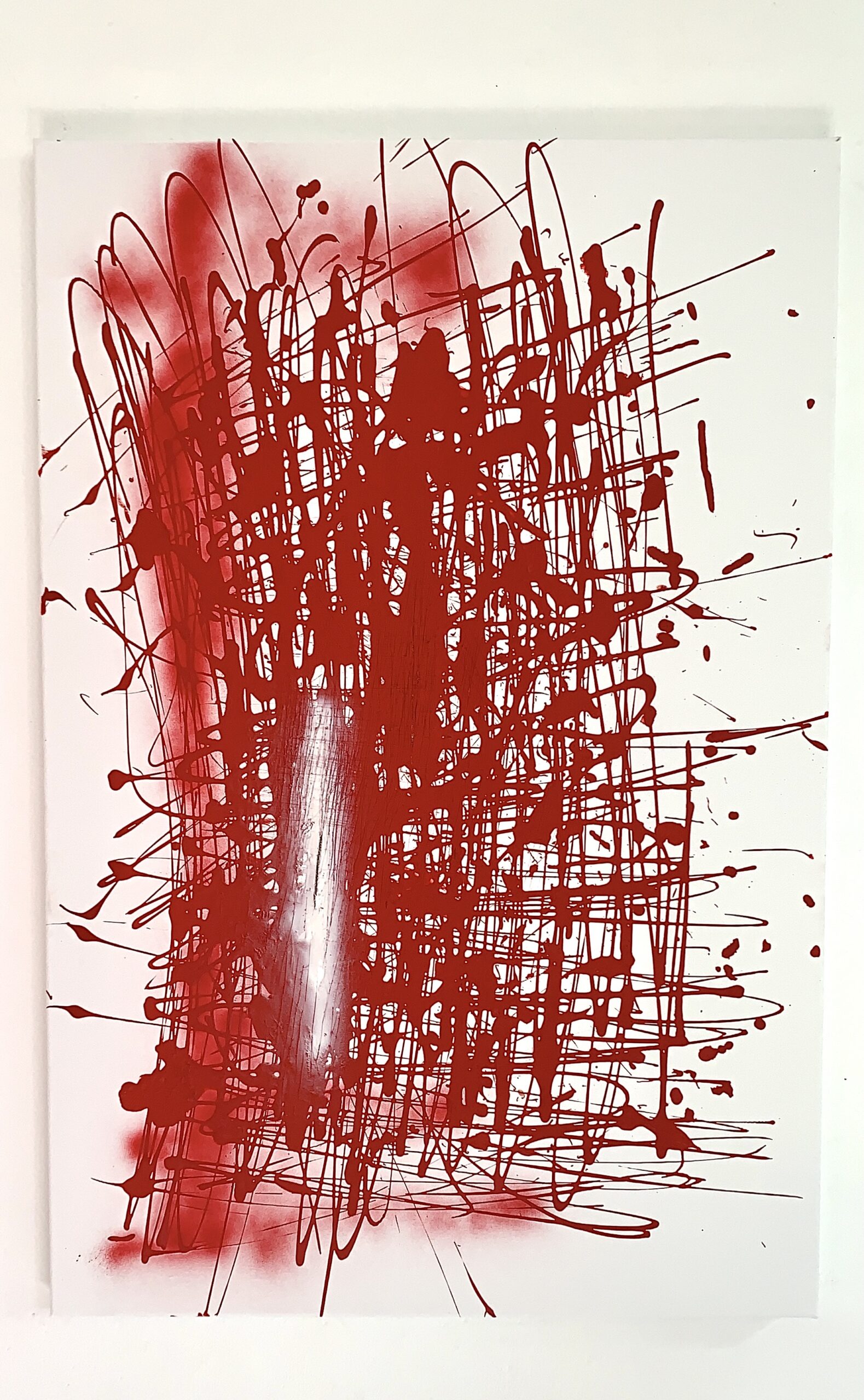 Artist Interview: Camille Schaeffer (Cille Sch)
The first Pop-Up Show finished yesterday and it's been amazing! Thank you to all the artists and everyone who came to visit. Now we are preparing for the opening of the second show! So, I am continuing to share interviews with artists who are taking part in the next exhibition. Here is an interview with Camille Schaeffer (Cille Sch)!
What is your background? Perhaps you could briefly introduce yourself and your practice? 
Hi, I'm Camille Schaeffer (Cille Sch), a French multidisciplinary artist who lives and works in Berlin, Germany. I have a Performing Arts and Interaction design degree and I am a full-time artist. I have participated in numerous group exhibitions locally and abroad. I usually take part in residencies followed up by group exhibitions.
Have you shown any work at The Ballery before? 
No I haven't. I am really excited to be selected. 
What made you apply for this call? 
I've seen previous shows at The Ballery and thought it was a great opportunity to apply for it. 
Why did you choose to submit the work that you did? 
It is the first artwork of my new series « Peace in chaos » where I talk about a topic that matters to me.
Can you tell us a bit about this work? 
This painting is part of a new series of artworks where I explore the topic of patriarchy. I study the notion of chaos as a result of a patriarchal order. I talk about gender identity, social roles and the way it affects us.
Has it been shown before? 
None of the artworks from my new series have been shown yet. It feels like a new chapter and I am excited to begin it with a first show at The Ballery.
What are your biggest influences? 
I don't like to think of my work as being influenced by something specific. My practice is about research, experimentation and is also based on collaborations. I try more to be influenced by people, their life experiences, my own, and the society in which I live.
In which ways has living in Berlin shaped your work or practice? 
Berlin has been a great space for me to explore any type of media I felt exploring without any boundaries.
What other artists do you like, are there any other Berlin-based artists you are interested in? 
Anish Kapoor, Chiharu Shiota, Donna Huanca, Lee Bul, Anne Imhof, Alicja Kwade, Katharina grosse, Louise Bourgeois, Do-Ho Suh, Anna Uddenberg, Shavla Nikvashvil
Have you ever been in a group show before? 
Yes. I participated in group shows in Berlin as well as Athens, Paris and Venice. 
What's the experience like for you? 
I think it is a great way to connect people. I am always happy to meet new artists, get to know their practice and story.
How do you feel about exhibiting work online instead of in a space? 
It is a different experience. During the lockdown, it was a great way to stay active and keep working. In a social aspect, I find it more interesting to have physical exhibitions.
What is your approach to pricing your work? 
I use a standard formula.
What are you looking for from an exhibition, besides selling work? 
The experience of sharing something about you, opening up and the unexpected. You never know what comes next. 
Do you ever get nervous about showing work in an exhibition? 
It is always a mixed feeling. Excited but also vulnerable. Sometimes it feels like you are putting yourself out there, ready to be shot. But in the end, it is full of constructive criticism and you learn something about yourself each time a bit more.
https://www.instagram.com/cilleschcille/