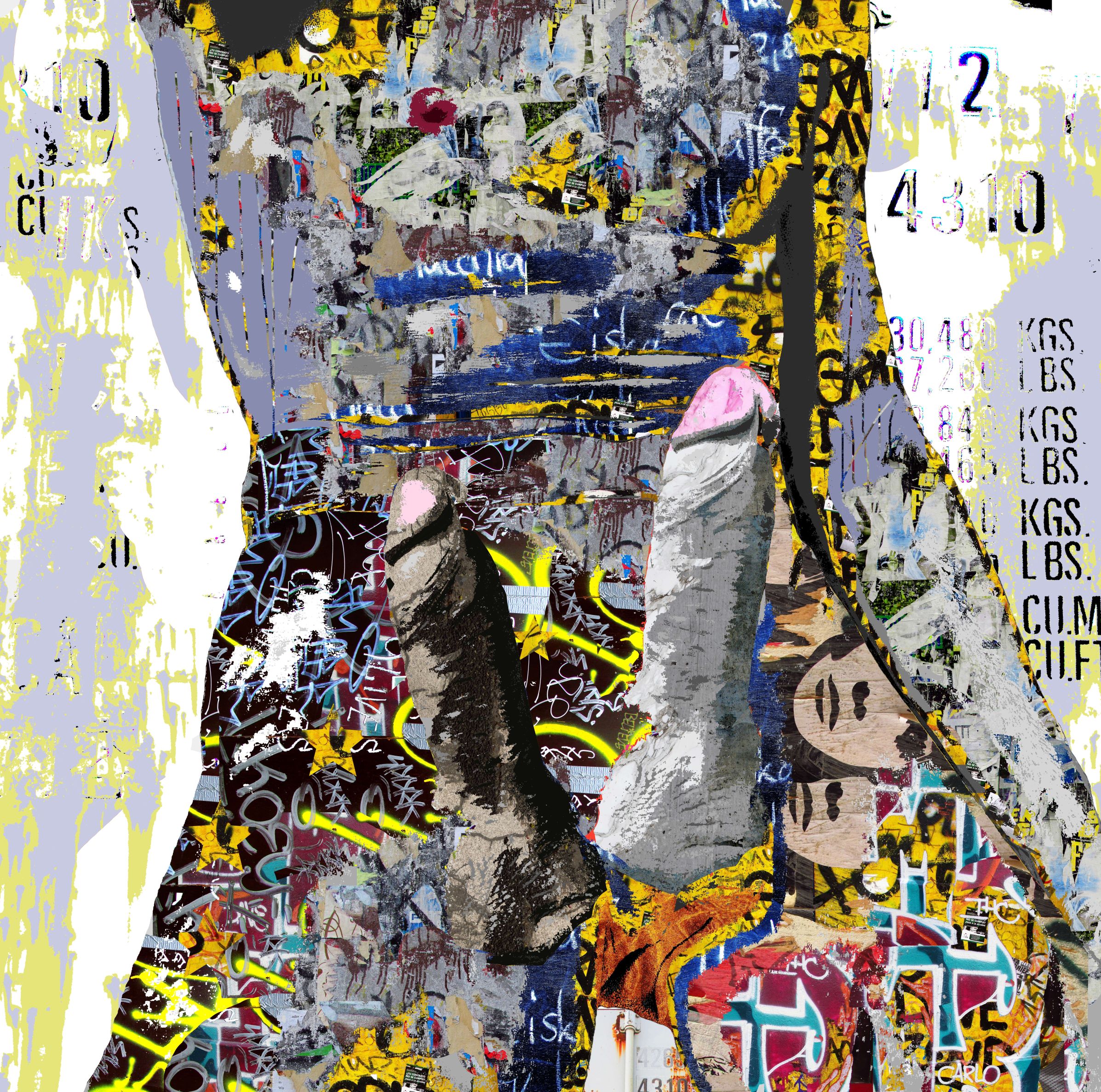 Artist Interview: Jean Ellen Flétta
Here is an interview with Jean Ellen Flétta, who we are pleased is taking part in the next Pop-Up Show, opening next week! 
What is your background? Perhaps you could briefly introduce yourself and your practice? 
I'm Jean Ellen Flétta, a German artist who lives and works in Berlin. As a multifaceted artist who worked in TV, has written theatre plays and did various visual Art series, I am a jumping jack in the corridors of Art. 
Have you shown any work at The Ballery before? 
No I haven't and I'm very excited to be part of this group show!
What made you apply for this call? 
It was a call from above.
Why did you choose to submit the work that you did? 
This is one gets most immediate reactions from the audience because of its subtilty?
Can you tell us a bit about this work? 
This artwork is part of a Pop Art series "Fuck that Art" which combines pornographic images with Street Art elements.
Has it been shown before? 
This artwork has not been shown before.
What are your biggest influences? 
Caravaggio,  Lucian Freud, Keith Haring, Jean Michel Basquiat, Quentin Massys, Francis Bacon, Otto Dix, Jenny Saville and many more…
In which ways has living in Berlin shaped your work or practice? 
Berlin has helped me to step out like a Lioness or a wild child.
What other artists do you like, are there any other Berlin-based artists you are interested in? 
Tim Plamper, Anna Uddenberg, Isa Genzken, Sabine Schneider, Maria Corporal and many more.
Have you ever been in a group show before? 
Yes, once in 2015.
What's the experience like for you? 
I had an accident right before the exhibition so I was kind of sacrificing myself for the exhibition. Glee?
How do you feel about exhibiting work online instead of in a space? 
Hmm. It's probably different in the actual experience of the artwork for the spectator because it's missing the event character of the exhibition.. 
What is your approach to pricing your work? 
I use a simple size formula.
What are you looking for from an exhibition, besides selling work? 
The adventurous and the social side of it.
Do you ever get nervous about showing work in an exhibition? 
Well I suppose yes.