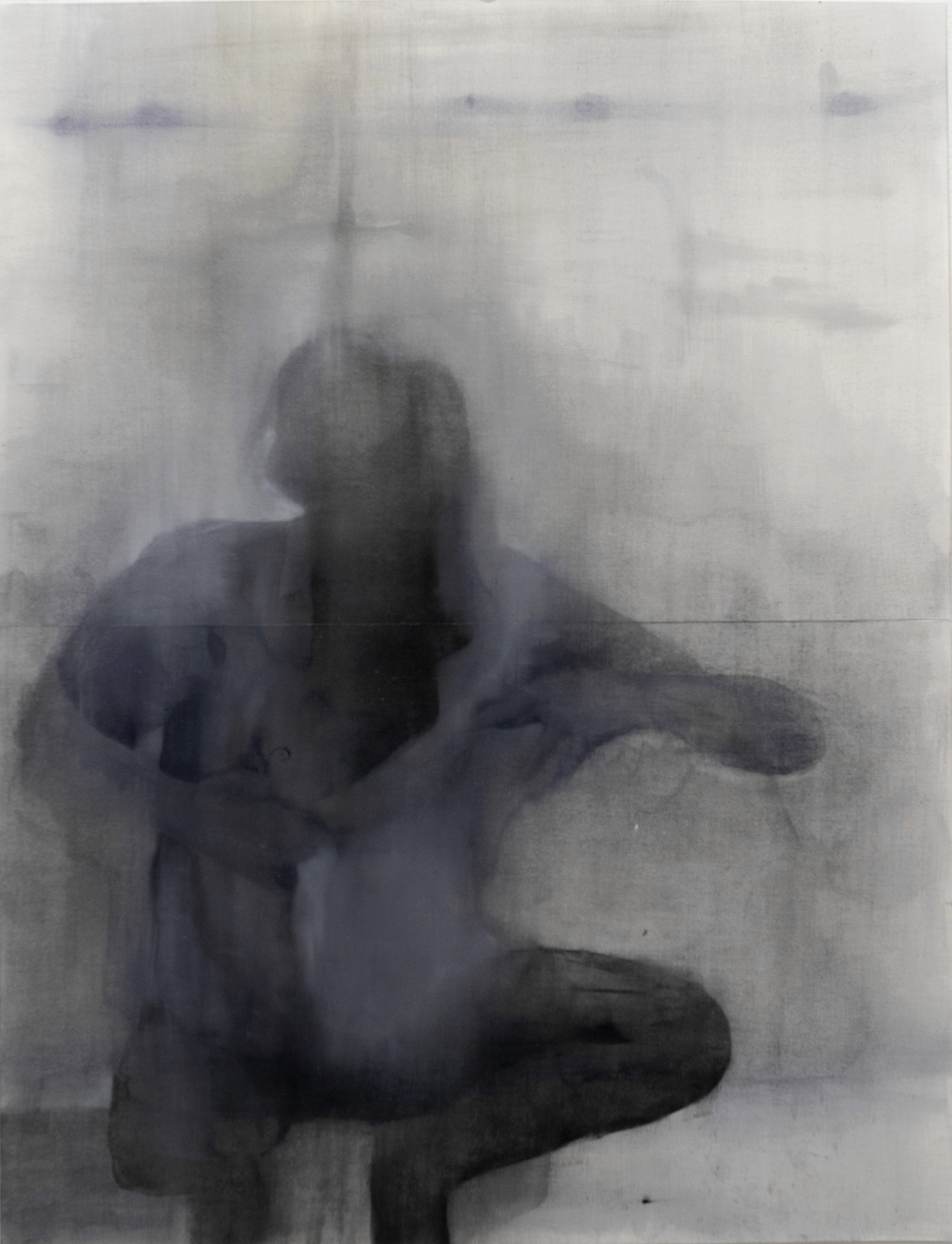 Artist Interview: Lucas Ngo
Today I am also sharing an interview with Lucas Ngo, taking part in the second Pop-Up Show which opens Saturday 21st August! You can take a look at Lucas' website and the work in our shop through the links below.
What is your background? Perhaps you could briefly introduce yourself and your practice? 
I'm Lucas Ngo, I've been studying art in Belgium and in France. I live between Berlin and Paris. I mostly practice drawing and painting but I experiment with other mediums like video or sculpture. Recently I participated in a performance project "A Queer Glimpse" which appeared in Siegessaeule Magazine.
Have you shown any work at The Ballery before?
No, this is the first time.
What made you apply for this call?
For 3 months I have been working on an oil paintings series and I wanted to exhibit at least one piece. I saw on Instagram the open call and so I applied.
Why did you choose to submit the work that you did?
During the time I have been working on this painting series, this one has been the first I thought would be great to show in an exhibition.
Can you tell us a bit about this work?
The title of this work is "The Man's Star" which is the name of one of the cards from the Belline Oracle. The Belline Oracle is used for cartomancy like Tarot. 
Has it been shown before?
No, this is the first time I will exhibit this painting.
What are your biggest influences?
Definitely Marlene Dumas.
In which ways has living in Berlin shaped your work or practice?
I firstly came to Berlin last summer for an artist residency at Cogalleries. It was after lockdown, so I needed to create and I was focused on it almost everyday. I met lovely people with whom I started to work. Then I joined another artist residency which is GlogauAir and I continued on this path. 
What other artists do you like, are there any other Berlin-based artists you are interested in?
I really like Tina Berning's work and she lives in Berlin.
Have you ever been in a group show before?
Yes and I like to participate in group shows.
What's the experience like for you?
For me this is the opportunity to meet new people and to discover their work and universe.
How do you feel about exhibiting work online instead of in a space?
I think it can be a complementary way of exhibiting art while we do the same in space. 
What is your approach to pricing your work?
It depends on further parameters like size, frame or not…
What are you looking for from an exhibition, besides selling work?
I'm looking for how to improve my way of hanging my work and to see how this one takes place in the space during the show.
Do you ever get nervous about showing work in an exhibition?
No I'm always super happy to show my work in an exhibition.